Tino Sana - Museo del Falegname, Almenno San Bartolomeo – Italy - Italy - Velo museums - Velo museums - STERBA-BIKE.cz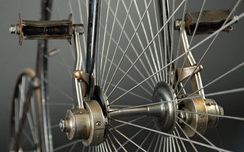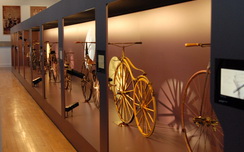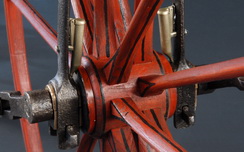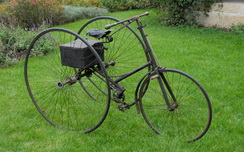 Tino Sana - Museo del Falegname, Almenno San Bartolomeo – Italy
THE CARPENTER'S MUSEUM: A PLACE OF THE HEART IN WHICH TO RETRACE THE HISTORY OF WOOD, INAUGURATED IN ITS FIRST SPACES IN 1987 THE MUSEUM IS TODAY CONSIDERED A CULTURAL HERITAGE OF THE HIGHEST PROFILE
In its rooms are on display ancient tools useful for woodworking, from all regions of Italy. Original objects that tell the story of the carpentry from the seventeenth to the twentieth century, with a special attention to the raw material, wood, investigated both from a productive and cultural point of view. The museum also houses a space dedicated to bicycles, the symbol of Italian popular culture to which are linked important sports traditions.
Contact: hhttp://www.museotinosana.it
Address: Via Papa Giovanni XXIII, 55, 24030 Almenno San Bartolomeo (BG), Itálie
album: 280/A. Museo Tino Sana, Italy
Sala Felice Gimondi
Felice Gimondi (29 September 1942 Sedrina – 16 August 2019) was a famous Italian cyclist and a personal friend of Tino Sana. Both lived in the same village all their lives. Gimondi raced from 1959, as an amateur he won the 1964 Tour de l'Avenir and he finished 33rd in the mass start at the Olympics.He signed with the Salvarani team in 1965 and won the Tour de France in his first professional season.He was the overall winner of the 1967, 1969 and 1976 Giro d'Italia and the 1968 Vuelta a España, after Jacques Anquetil, he was the second cyclist in history to win all three Grand Tours, winning the gold medal in 1973, silver in 1971 and bronze in 1970 at the World Road Cycling Championships.
He also won the road races Giro di Lombardia 1966 and 1973, Paris - Roubaix 1966, Roma Maxima 1967, Tour de Romandie 1969, Tour de Catalunya 1972, Coppa Bernocchi 1973 and Milan - San Remo 1974 and the track race Milan Six Days 1972 and 1977. He ended his career in 1979.
album: 280/C: Tino Sana - Biciclette Dei Mestieri Ambulanti
"Biciclette Dei Mestieri Ambulanti" – Working bikes
A completely typical affair for velo museums in Italy. Working bikes. Right here in the Tino Sana museum, they are focused on crafts, so bicycles cannot be missing.
album: 280/B. Museo Tino Sana - Sala Gimondi
"Biciclette Dei Mestieri Ambulanti" – Catalogs
All pictures are from museum book - catalogs of bicycles. Thank you!
album: 280/D: Biciclette Dei Mestieri Ambulanti - katalogue
TINOSANA Bicycle
TINOSANA WOOD BIKE IS AN EXALTATION OF CRAFTSMANSHIP AND DEEP KNOWLEDGE OF RAW MATERIALS FUSED WITH INNOVATION AND ENGINEERING.
The Wood Bike is the first completely made of wood, with the exception of the one-piece handling and joining mechanisms, numbered with fire punching and accompanied by a certificate of authenticity emblem of value and refinement made for connoisseurs and lovers of beauty that can be admired throughout the Museum of Carpenter Tino Sana, next to our headquarters in Almenno San Bartolomeo, that contains the history of wood and the craft profession.
Tinosana, in particular, made 220 wooden bicycles tested and patented by Bianchi. One of these is also on display at the Museum of Science and Technology in Milan, as well as at the company's headquarters.