For sale - STERBA-BIKE.cz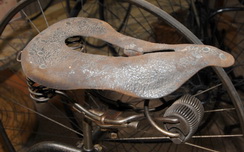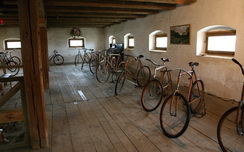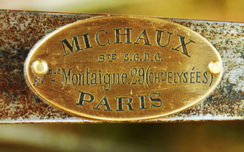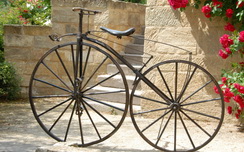 Please select from product categorie. Here the goods can be ordered directly or reserved.
Any more detailed questions can also be sent here. We send the goods COD by the Czech postal service (smaller packages) or through the PPL transport service (bicycles and large packages). If you prefer to pay for the goods by bank transfer in advance, we will send you our bank account number and, after receiving the payment, will send the goods to your address.
Our range of goods places emphasis on good quality photographs because, as collectors ourselves, we know that good photographs are better than pages of description. Photographs are very important for this kind of internet sales.
If you have reserved a bicycle and would like to examine it, we can prepare the goods on a specified date in our place of operations Štěrba – bicycles, Severozápadní I 2771/27, Praha 4 - Spořilov. The goods can also be picked up and paid for here.
If I choose a bicycle, where can I see it?
Following prior agreement, at any time during the normal opening hours of Štěrba – bicycles, Severozápadní I 2771/27, Praha 4 - Spořilov. Monday to Friday 9 A.M. to 7 P.M., Thursday 9 A.M. to 8:00 P.M. and Saturday 9 A.M. to 2 P.M.
How and where should I pay for the bicycle?
After you send an order, you will receive the number of our bank account, to which you can transfer the money. We will send the packaged bicycle by the PPL, DHL or UPC service, according to momentary conditions. The time of delivery depends on the place of delivery. 
How will the bicycle be packaged?
The bicycle will be packaged in a special, stiff cardboard box. We have very good experience with this means of transport. We send hundreds of new bicycles every year and both we and our customers are satisfied with the quality of the packaging.
Can I ask for some photographs with greater resolution?
Of course, because we are aware that closely studied details are very important for making a decision and we are also convinced that a good-quality photograph can provide an expert with more information than pages of description.
Do you provide guarantees for sold goods?
No! A guarantee cannot be provided for this type of antique or used goods. We try to describe and photographically document the type of goods and its condition as best we can and in a way that corresponds exactly to the facts.
Can I have any more information about the means of transport during the transport of by the shipping company?
No, this is not possible. Where we hand the goods over to a shipping company (usually PPL, DHL or UPS), then this company is then responsible for the goods. If you prefer this means of transport, please give your cell telephone number. We will inform you when we hand the package over to the shipping company and, usually on the following day, the shipping company will generally inform you of the time of delivery (approx. two hours prior to delivery of the consignment). These time periods are valid for deliveries in the territory of the Czech Republic.
Can I come for the bicycle in person?
This is the very best situation!
Are the goods insured during transport?
No difficulties are encountered in arranging for insurance according to the generally valid price lists.
How much does transport of a bicycle cost? 
This depends on three factors:
the place of delivery:
the size of the package
the weight of the entire package
As a rule, packaging and postage does not exceed CZK 1000 for the Czech Republic, even for large bicycles.
 If you require further information or would like to consult us about anything, kindly contact us by e-mail.
We are well aware of the fact that the purchase of a historical bicycle or other collectors' item is not an everyday matter and must bring you true satisfaction.
Odesláním objednávky zákazník souhlasí s obchodními podmínkami ŠTĚRBA – KOLA.
Obchodní podmínky společnosti Robert Štěrba a spol., spol. s r.o. pro prodej zboží prostřednictvím e-shopu na stránkách www.sterba-bike.cz
ESHOP / For sale
Archives / Sold
For sale