The biggest jumble sale in Europe "Veterama 2017" - Information mix - Information mix - Information mix - STERBA-BIKE.cz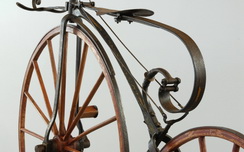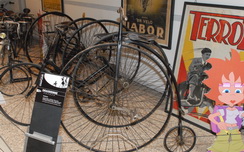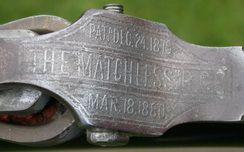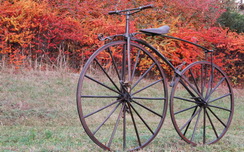 The biggest jumble sale in Europe "Veterama 2017"
Veterama Mannheim 2017 October 6th, 7th and 8th
Veterama jumble sale in Mannheim is the biggest event in Europe where more than 50.000 visitors saw more than 4.500 sellers from many countries of all the World. Antique cars and modern classics, motorcycles, clubs, interest groups, spare parts, bicycles, models, literature, automobilia, clothing, restoration shops, workshop fitters, coachbuilders, auction houses, tool traders, tyre traders, accessories ...
Address: Maimarktgelände Mannheim
Xaver-Fuhr-Straße 101, 68163 Mannheim
Contakt:  http://www.veterama.de/de/home
Atmosphere from this year 2017:
album: Veterama 2017
The best velocipede we have found there:
album: The best trasure from Mannheim 2017
Atmosphere from last year:
album: Veterama 2016
2017 - Our place!
Plot 3 place FG3/750 together with VELO CLASIC and the biggest german museum in Bad Bruckenau.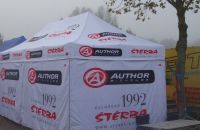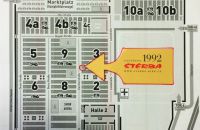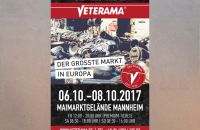 album: Our place 2017
VELO-CLASSIC – still the same place!!! Plot 3 place FG3/750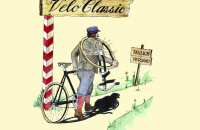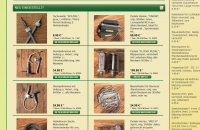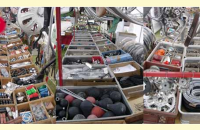 album: VELO-CLASSIC
Many NEW bikes and parts for sale in Mannheim 2017:
- Tricycle Premier - nice condition
album: Premier for Mannheim 2017
5 x High wheels
album: High wheels for Mannheim 2017
- Race High wheel REGENT - Trigwell a Co. - 9,7 kg, ball bearing head
album: Trigwell a Co, Race bike
- 4 x Boneshakers
album: Velocipede for Mannheim 2017
- Tricycle
album: Tricycle for Mannheim 2017
- Pierce Cycles 1899
album: Pierce 1899
- Race bike 1903/05 - La Francaise Diamant (model Tour de France)
album: La Francaise Diamant - Tour de France
- Rudge Race 1893
album: Rudge Race 1893
- 2 x Hard tire safety SINGER 1888
album: Hard Tire Safety Singer 1888
- Children high wheel
album: OTTO children high wheel
-  2 x High wheels Mesiček - rideable replica 52" and 54"
album: Mesicek - high wheel replica
- Safeties, hard tire safeties
album: Bicycles for sale
- Pneu safety
album: The MARCH 1897
- Bikes after 1900
album: Man´s bikes after 1900
- Caminarde man and lady
album: Caminargents
- Hirondelle
album: Hirondelle - retro direct
- Sastem bikes: Wialle - with special suspension frame, Metropole, Acatene - cardan drive with back pedaling brake!!!!
album: Acatene and Wialle
- Something for motorcycle collectors....
album: Indian Motorcycle Company
- Many sport and race bicycles 1935 - 1960
album: Sport bikes 1935 - 50
- Race profesionel bicycles - Campagnolo Super Record
album: Race bikes Campagnolo
- The best at the end: we are sure that this bike will be the best for sale in Mannheim sale "La Souplete"
album: La Souplette, France 1896 - 1900
- Posters
album: Posters
- Parts, collectors items, photos, books....
album: Parts for sale
Info mix