The Bicycle Museum of America, New Bremen, OH - USA - USA - Velo museums - Velo museums - STERBA-BIKE.cz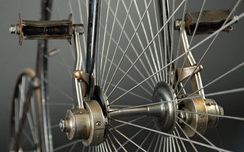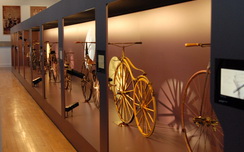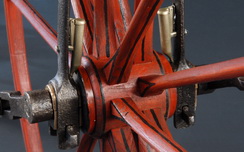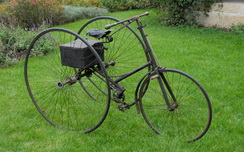 The Bicycle Museum of America, New Bremen, OH - USA
The Bicycle Museum of America, one of the largest private collections of bicycles in the world. It features bicycles and memorabilia, obtained recently by Jim Dicke of Crown Equipment Corporation, the international manufacturer of electric lift trucks, native to New Bremen.
"This is just the beginning for the museum and we plan on continually making improvements to the facility and the collection, " said Dicke. "We believe the Bicycle Museum of America will develop into an exciting tourist attraction for the community." The museum houses elegant antique bicycles from the 19th century, balloon tire classics of the 1940s and 1950s and even the banana seat high-rise handle bar bikes of the 1960s.
Contact:  http://www.bicyclemuseum.com/
Facebook: http://www.facebook.com/BicycleMuseum
Pictures were taken spring 2018
Pictures were taken summer 2014
New treasure
Hard tire safety with suspension wheel was arrived to musem in 2017. It is very nice and original bike - very rare - probably a prototype.
album: 35/E. The Bicycle Museum of America - USA
Harley Davidson collection

Depositary of museum
This  Museum has more than 300 bikes on store and more than 1.000 in rotacion.
album: 35/B. The Bicycle Museum of America - USA
Photo report from 2005
Here is small proof that the collection in New Bremen had increased unbelievably. All pictures were taken by my friend Zdeněk Měsiček - famous maker of high wheel replicas www.mesicek.cz during his trip in 2005.