Pierce - Arrow Museum, Buffalo, NY – USA - USA - Velo museums - Velo museums - STERBA-BIKE.cz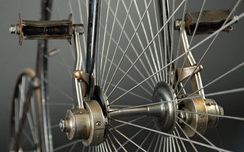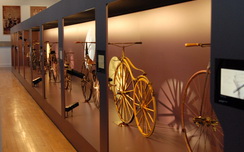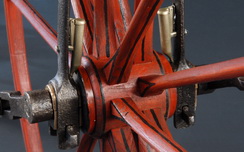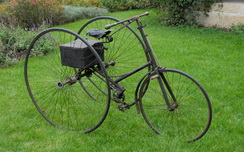 Pierce - Arrow Museum, Buffalo, NY – USA
The Buffalo Transportation Pierce Arrow Museum and a new exhibit on Buffalo's Bicycles (1860s - 1920s). 
The collection of vintage bicycles and rare cycling memorabilia from the collections of Jim and Mary Ann Sandoro, the Burgwardt Family and the former Pedaling History Museum. 
Contact: http://www.pierce-arrow.com
THE BUFFALO TRANSPORTATION PIERCE-ARROW MUSEUM HONORS AND PRESERVES THE COMPANY'S LONG AND PRESTIGIOUS HISTORY. 
The Pierce-Arrow Motor Car Company was a symbol of one of Buffalo's most significant eras of growth, prosperity and of American innovation and ingenuity.