Old Spokes Home – Burlington, Vermont - USA - USA - Velo museums - Velo museums - STERBA-BIKE.cz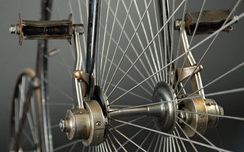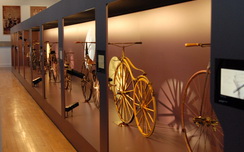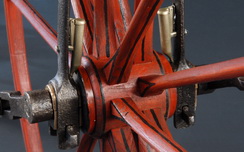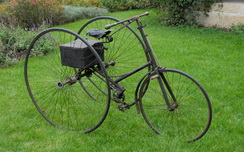 Old Spokes Home – Burlington, Vermont - USA
The main motto "The most unusual bike shop on the planet" concisely describe everyday works there. On the top of it the fantastic bicycle collection is there and many machines from this collection are possible see on their webside. It's great idea to show bicycles by this way. Unfortunately it's not common always preserve bicycles in original condition, but there all machines are in exceptional lovely condition. Thank you and congratulation.
Contact: https://www.oldspokeshome.com/bikes/vintage-restorations
Atmosphere of bicycle shop and museum in Burlington
album: 130/B - Old Spokes Home
Glenn Eames founder of Old Spoke Home said: "Our museum is a humble attempt at chronicling some of the mechanical innovations of cycling's Golden Age, the years 1866 through 1905. Many evolutionary highlights are included. It is not, however, meant to give the entire story; it is but a glimpse. Included are a number of later vintage classics from the 1930's through the 1990's."
It's too modest evaluation, it's one of the best collection around the world.
Glenn Eames´ webside: https://velocipedegallery.com 
Individual machines
album: 130/A - Old Spokes Home