Museo Storico della Bicicletta, Belluno - Italy - Italy - Velo museums - Velo museums - STERBA-BIKE.cz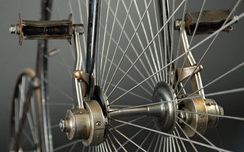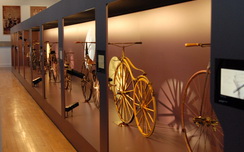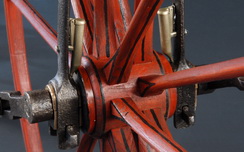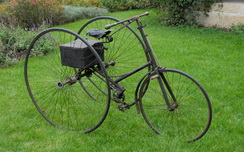 Museo Storico della Bicicletta, Belluno - Italy
Museo Storico della Bicicletta, Toni Bevilaqua (Collezione Sanvido)
Sergio Sanvido (former racer and bicycle dealer) inaugurated the Historical Bicycle Museum in 1997, named in memory of a great man of the past, the Venetian Toni Bevilacqua, world champion in 1950 and 1951. The museum was originally located in the house di Sergio, on the ground floor, near of the historic bike shop that still bears his name.
In 2007, Sergio himself donated a large part of his collection to the municipality of Cesiomaggiore, and it was then moved to the top floor of the town's elementary school, which was converted for museum purposes. And we must state that this collection can boast one of the most interesting collections in Italy.
Contact: https://www.museostoricobicicletta.it/blank
Address: Via Grei 6, Contrada Anquetil, Cesiomaggiore, Belluno, Italy
album: 277/A. Museo Storico della Bicicletta
Giuliano Calore (was born 1938) is an italien racing cyclist, world champion of extreme cycling, holder of 13 records and winner of 98 medals. He establish 13 records in the Guinness Boook of World Records from 1981 to 2011.