Museo Scooter & Lambretta, Milano – Italy - Italy - Velo museums - Velo museums - STERBA-BIKE.cz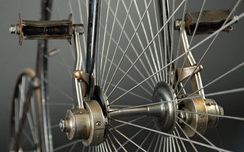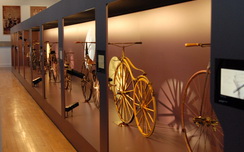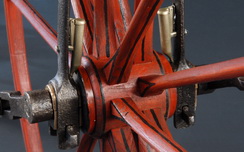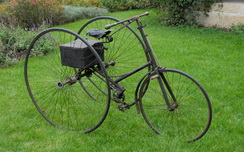 Museo Scooter & Lambretta, Milano – Italy
Part of a big  Scooter & Lambretta museum is vintage bicycle collection. A little over forty vintage bicycles make up a beautiful collection. Everything before 1940 and everything in original condition.
Address: Via Kennedy, 38 - 20090 RODANO (MI), Italy
Contact: https://www.museoscooter.it/#home
album: 256/A. Museo Scooter & Lambretta, Milano
The Scooter and Lambretta Museum was founded by Vittorio Tessera (founder of Casa Lambretta), something inexplicable happens in him at the age of 15 ... the Lambretta enters his heart.
The collection continues to grow, the first Lambretta 125 B in 1978 and then the first 125A with sidecar. The activity of the newborn Club Lambretta, the only one of its kind in Italy, begins to bear fruit, and at the same time, like a dream come true, at the age of 19 it opens its scooter and Lambretta restoration workshop, the first in Italy to specialize in this sector.