Museo Nazionale dell'Automobile, Turin - Italy - Italy - Velo museums - Velo museums - STERBA-BIKE.cz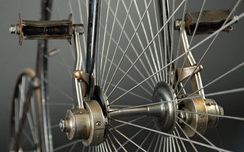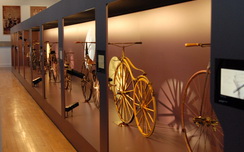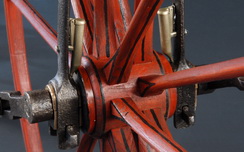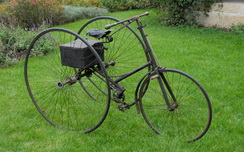 Museo Nazionale dell'Automobile, Turin - Italy
The Museo Nazionale dell'Automobile (The National Automobile Museum), founded by Carlo Biscaretti di Ruffia  is an automobile museum in Turin, northern Italy. The museum has a collection of almost 200 cars among eighty automobile brands representing eight countries (Italy, France, Great Britain, Germany, Netherlands, Spain, United States of America, Poland). The museum is situated in a building dating from 1960, and it has three floors. After restructuring in 2011 the museum is open again, and its exhibition area has been expanded from 11,000 square metres (120,000 sq ft) to 19,000 square metres (200,000 sq ft).
Address: Corso Unità d'Italia, 40, 10126 Torino TO, Itálie
Contakt: https://www.museoauto.com
album: 290/A - Museo Nazionale dell'Automobile
The development of the tire is precisely the reason why we included the Museo Nazionale dell'Automobile among the cycling museums. Blending with the development of the bicycle is very close.
The second and most important reason was the ongoing MOTUS exhibition.