Marin Museum of Bicycling, Fairfax, CA - USA - USA - Velo museums - Velo museums - STERBA-BIKE.cz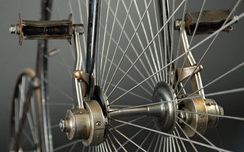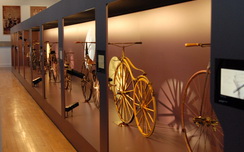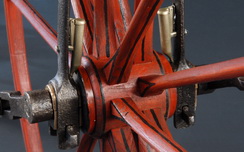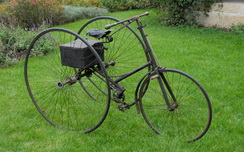 Marin Museum of Bicycling, Fairfax, CA - USA
After two years of planning and building, the new Marin Museum of Bicycling will formally open its doors on June 2015. Located in the middle of Fairfax, California, the MMB's primary purpose is to serve as the new home of the Mountain Bike Hall of Fame. Previously located in Crested Butte, Colorado, the MBHoF recognizes individuals who have contributed to the sport in the areas of advocacy, industry, journalism, pioneers, promotion, and racing history. After 15 years in the Butte–a beautiful town rich in mountain bike history, but tiny and difficult to access–the MBHoF moved to a bigger space, in a more accessible and population-dense location.
Despite a more urban location, Marin County is arguably the place where the mountain bike was born, making it a mostly-appropriate location for the sport's hall of fame. I say "mostly" because Marin County was also the place where the anti-mountain bike movement began and riders in Marin continue to struggle with legal access to singletrack.
Contact: http://mmbhof.org/
Thank you for photos to Giovanni LiCalsi and Justin Sullivan
album: 167/A - Marin Museum USA
The velocipede on dispaly is very nice machine, original condition, a lot of paint and decorations. I am sure that it is france production from 1869/70.
If somebody will recognize who the maker is or if somebody have similar velocipede, contact me, plese or directly Joe Breeze (curator of the Marin Museum of Bicycling).