Madonna del Ghisallo – Patrona dei Ciclisti, Magreglio - Italy - Italy - Velo museums - Velo museums - STERBA-BIKE.cz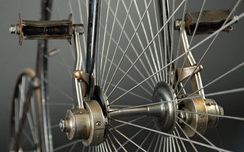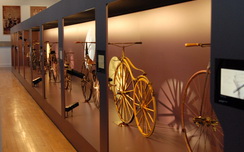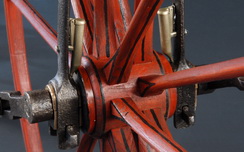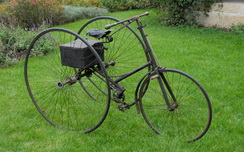 Madonna del Ghisallo – Patrona dei Ciclisti, Magreglio - Italy
Madonna del Ghisallo Sanctuary and Cycling Museum are located in Magreglio in the province of Como, on a hill which is very popular among bikers and has been home of many famous competitions; here there's a beautiful landscape on Lake Como.
Ghisallo's hill links Valassina with the high part of the Lake. On the top at 754 meters above sea level, there's a small church: Madonna del Ghisallo Sanctuary. A legend says that its name comes from a certain Ghisallo, which was attacked by robbers and wanted a Church to be built there. It keeps important relics about the world of cycling.
Contact: https://www.museodelghisallo.it
Address: Via Gino Bartali, 4 - 22030 Magreglio (CO), Italy
album: 285 - Madonna del Ghisallo
Museo del Cyclismo Ghisallo
The Museum, founded in 2006 by the biker Fiorenzo Magni, is dedicated to the bike world and for this reason it promotes this sport with all its values and memories. It has 3 floors and it includes a collection about cycling like the one of "Pink Jersey". All bicycles on the display are in original condition – it is absolutelly "paradise" for bicycle collectors!
album: 284/A. Museo del Cyclismo Ghisallo
The best of bicycles are on display inside a special glass boxes on an exclusive place: Authentic bicycles:  Legnano – Fausto Coppi, Willier – Florenzo Magni, Legnano – Gino Bartali.
album: 284/B. Museo del Cyclismo Ghisallo
The Giro d'Italia is the second oldest and most difficult cycling stage race, founded in 1909. Its length is usually 2,500–4,000 km in 10–22 stages. It is traditionally held in May as the first of the three Giro - Tour - Vuelta
The leader of the overall standings wears a pink jersey (maglia rosa). Similar to its counterpart, the yellow jersey from the Tour de France, there is also an origin in the color of the organizer's paper - the newspaper Gazzetta dello Sport