Francesco Moser Winery and Museum, Trento – Italy - Italy - Velo museums - Velo museums - STERBA-BIKE.cz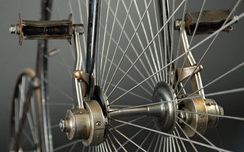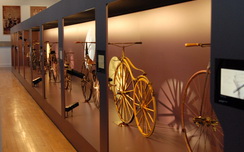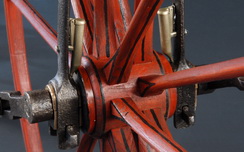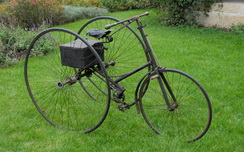 Francesco Moser Winery and Museum, Trento – Italy
Famous families associated with cycling for generations. Directly in the winery is a small museum dedicated primarily to the career of the most famous of the entire Francesca family. Moser is also known as a bicycle manufacturer, so in the museum you will find bicycles on which significant victories and world records were achieved.
Contact: https://mosertrento.com/en/
Address: Maso Wart, Via Castel di Gardolo 5, 38121 Trento, Italy
album: 278/A. Moser - Trento, Italy
If when you say the name Francesco Moser, you don't immediately think of his world records in the watch, take a look at the last photo, which lists his most famous results.
album: 278/B. Francesco Moser
One of the most famous winemakers in and around Trento is Francesco Moser and his family. Former cycling world champion, Giro d'Italia winner and three-time Paris-Roubaix winner. It is surprising that Trentino, so mountainous, gives birth to such delicious wines. But winemaking in the region is at least 3,000 years old, so it's not such a big surprise, you must have learned something over those thousands of years. In addition, every afternoon a beneficial wind blows from Lake Garda. And the view – the vineyards in front of us, and if we raise our heads more, behind them the mountains rise in the haze, simply stone Trentino. A magnificent amphitheater of vineyards and mountains.
album: 278/C. Moser wine production