Expo The Bicycle – Design Object, München, Germany - Germany - Velo museums - Velo museums - STERBA-BIKE.cz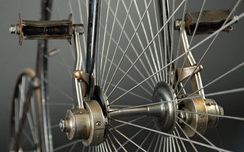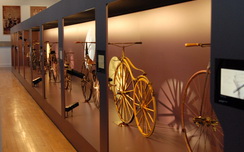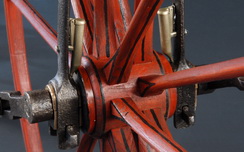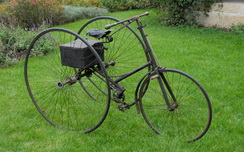 Expo The Bicycle – Design Object, München, Germany
Pinakothek der Moderne
The Pinakothek of Modernity in Munich is a museum complex that houses four independent museums dedicated to visual arts, architecture and design, with a focus on collections from the 20th century to the present day.
THE BICYCLE – CULT OBJECT – DESIGN OBJECT 
The exhibition puts the topic of bicycle design in the limelight for the first time. The focus is thus on the design and not on the cultural history of these means of transport with all the different developments it has gone through. No less than 70 examples will be showcased that are among the most unusual and most exciting bicycles in design history.
Bicycle design is certainly not just about the skill of the craftsmen and the art of frame-building, not just the product of ingenious inventors, tinkerers, obsessed or enthusiastic amateurs, as can be seen from the countless designs by aerospace or automobile engineers, such as Paul Jaray, Hermann Klaue or Alex Moulton as well as by industrial designers in-cluding Luigi Colani, Richard Sapper, Michael Conrad, Giorgetto Giugiaro, Marc Newson, Christian Zanzotti or Ross Lovegrove.
Address: Barer Str. 40, 80333 München, Německo
Contact: https://www.pinakothek-der-moderne.de/ausstellungen/das-fahrrad/
album: 320/A - Pinakothek der Moderne München
album: 320/B - Pinakothek der Moderne München
Fantastic catalog of the exhibition, over 350 pages and countless information and photos.
Orders in the museum's E-shop: https://dnstdm.de/en/das-fahrrad-katalog/