Expo of Petr Šimpach – Bílovec Museum, Czech Republic - Czech republic - Velo museums - Velo museums - STERBA-BIKE.cz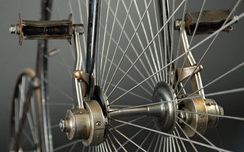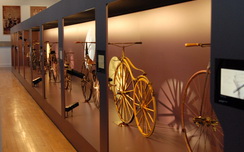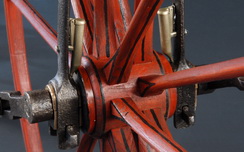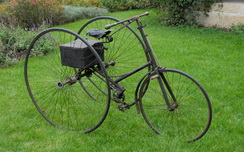 Expo of Petr Šimpach – Bílovec Museum, Czech Republic
Exhibition "BICYCLE from birth to the second half of the 20th century"
Petr Šimpach, a student from Bílovec, has been collecting vintage bikes since he was thirteen. He perceives this passion of his as an activity that saves a piece of history for future generations and can thus, at least in a small way, contribute to ensuring that it is not forgotten. You can view the complete collection of Repeko Cycles (@repeco_cycles) supplemented by exhibits loaned by the Moravan and Elegant associations in Ostrava in Bílovec Museum.
The whole exhibition is a very nice achievement of a passionate young collector. Congratulations and fingers crossed! You can visit the exhibition from Tuesday 24 January to Tuesday 28 February 2023 during the opening hours of the Bílovec Museum.
Address: Zámecká 691/5, 743 01 Bílovec, Czech Republic
Contact: https://muzeum.kcbilovec.cz
album: 296/A - Bílovec Museum 2023
EXHIBITION GRAND OPENING: Monday 23 January 2023
album: 296/B - Bílovec Museum 2023