Exhibition "The Story of The Bicycle", Pilsen 2016 - Czech Republic - Czech republic - Velo museums - Velo museums - STERBA-BIKE.cz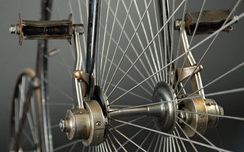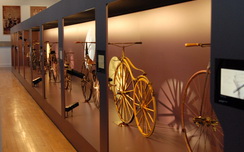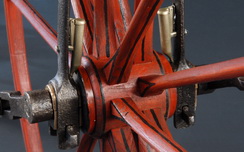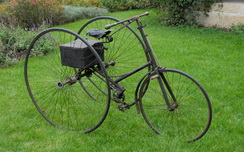 Exhibition "The Story of The Bicycle", Pilsen 2016 - Czech Republic
A big exhibition with many bicycles from member of local clubs. This exhibition was opened only in summer 2016 in Town museum in Pilsen - the Czech Republic.
Contact:  http://www.zcm.cz/
album: 195 - The Story of The Bicycle, Pilsen 2016
Mr. Cink made sport bike like "Compas" in Plzeň
Mr. Cink made sport bikes in Plzeň. Around 1915, the famous racing cyclist Šála rode france bicycle Compas. He can be seen in the photograph together with his bicycle. Only a single bicycle in the Czech republic. When the bicycle was destroyed many years later, Mr. Cink made another one sometime after 1930. This was a sports bike for the road and race track. The bicycle is in authentic condition. It has a very light frame. The advantage of this design has not been demonstrated and I personaly don have any idea about. The bicycle is in the collection of Mr. Cink, whose father was frame builder and famous rider and official in cycling clubs in Plzeň at the beginning of organized cycling.
album: Compas, race bike, Kříž Co. - Pilsen, Czech Republic - c.1930