Exhibition "Adventure of Cycling" - Kouřim, Czech Republic - Czech republic - Velo museums - Velo museums - STERBA-BIKE.cz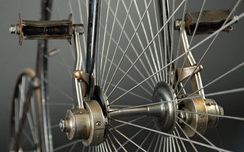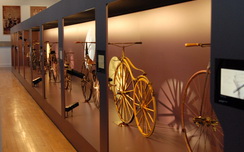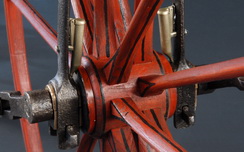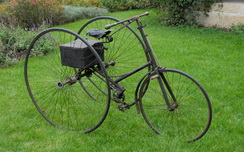 Exhibition "Adventure of Cycling" - Kouřim, Czech Republic
The Czech museum in Kouřim organized excellency exhibition "Adventure of Cycling" in summer 2008. There was many nice machines from period 1865 - 1870.
One nice example high wheel from local blackmith Barták from 1886 used for driving combination hand and legs energy.
Contact:  http://www.muzeumkourimska.cz/
album: 138/A Exhibition "Adventure of Cycling"
The Topic from Proceedings of the 15th International Cycling History Conference
"Barták´s High-Wheel Bicycle"
in Vienna, Austria 1-4 September 2004 according Dr. Jan Králík. The complet presentation including one original photography Barták´s machine is in next fotogallery.