Exhibition 30 years of Superior, TATRA Museum, Kopřivnice - Czech republic - Czech republic - Velo museums - Velo museums - STERBA-BIKE.cz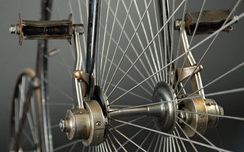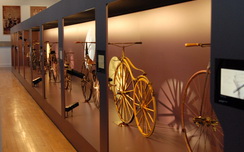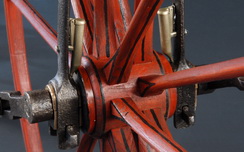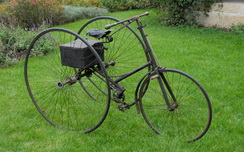 Exhibition 30 years of Superior, TATRA Museum, Kopřivnice - Czech republic
The beginning of Superior bicycles in Kopřivnice dates back to 1993. In 2002, the Superior of the founder Jaroslav Výborny was included in the Bike Fun International (BFI) portfolio of bicycles. The company produces bicycles and e-bikes for the European and world markets and is the largest producer of bicycles and e-bikes in the Czech Republic. Tomáš Němec joins BFI and becomes its owner through ConsilTech, a member of the Czech family holding Consillium in 2020.
The exhibition is possible to visit at the Tatra Truck Museum, Kopřivnice from June 2023.
Address: Husova 1326/13, 742 21 Kopřivnice
Contacts: https://www.muzeumtatra.cz
album: 311/A - 30 years of Superior
Museum of Tatra trucks, Kopřivnice – Czech republic
If you visit this new museum, you will certainly be captivated by the complete reconstruction of the former foundry of the Tatra automobile company and the collection of trucks on an area of ​​more than 5,000 square meters.