Columbus Continuum 100 Years Celebrations, Milan – Italy - Italy - Velo museums - Velo museums - STERBA-BIKE.cz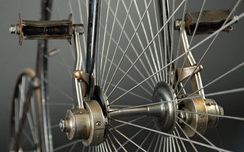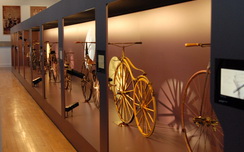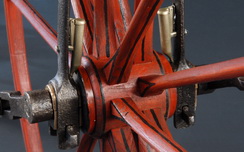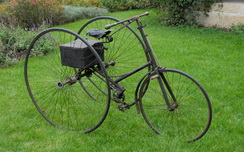 Columbus Continuum 100 Years Celebrations, Milan – Italy
In the second half of the year 2019 Columbus celebrated its 100th Anniversary with a series of exhibitions in order to narrate the many stories composing this unique entrepreneurial scenario.
The four exhibitions, reunited under the name "Columbus continuum". 100 years of a steel manufactory in Milan, have been planned to set and show the company from four different perspectives and industries: tubular furniture; steel series for bicycle frames; the great innovation and research content of the company that lead it to collaborate to amazing goals and achievements (from airplanes to cars and riding machines); the constant focus on art and design.

album: 298/A - Columbus Continuum
Address Columbus: Gruppo S.r.l. - Div. Columbus, Via G. Di Vittorio, 21 20090 Caleppio di Settala (MI), Itálie 
Contact: https://www.columbus1919.com/en/
Foto: Columbus official
The whole series was hosted in Milan by Antonio Colombo Art Gallery, a landmark in figurative avant-garde for more than 20 years.
Here the details:
1. Flessibili splendori: Columbus and the tubular furniture.
September 25th 2019 – October 26th 2019
2. Anima d'acciaio: Columbus and the bicycle design
November 7th 2019 – December 5th 2019
3. Dentro il tubo: Columbus and technological innovation in special tubing production
January 16th 2020 – February 15th 2020
4. Traguardo volante: Columbus and Cinelli - crossing the line between art and bicycle
February 27 2020 – March 28th 2020
album: 298/B – Columbus history
Expo "Anima d'acciaio", Milan – Italy
Antonio Colombo himself, President of Columbus, take you through an unprecedented private visit of "Anima d'acciaio", the second of the four shows that Columbus is hosting in Milan, to celebrate its 100 years anniversary! HERE VIDEO
The atmosphere of the grand opening HERE.


Expo "Columbus and Cinelli - Art and Bicycle", Milan – Italy
The latest exhibition presented for the anniversary shows the connection between the bicycle and art. HERE VIDEO 

A set of tubes made for the company's centenary: COLUMBUS CENTO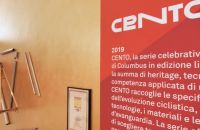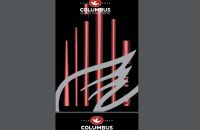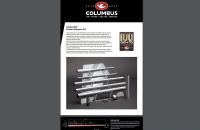 album: 298/E - Columbus CENTO
I have a very personal relationship with Columbus. The vast majority of our handmade frames are made of Columbus material.