Colnago museum – Cambiago, Italy - Italy - Velo museums - Velo museums - STERBA-BIKE.cz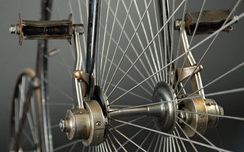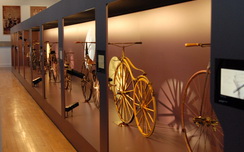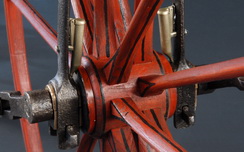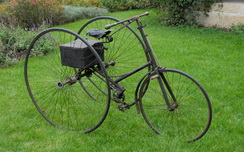 Colnago museum – Cambiago, Italy
Colnago is a traditional Italian bike and frame brand, the most Italian of Italians and the most classic of classics. Colnago has a sound, a rich history, a prestigious present, something that can be called the spirit of the brand and a gloriola exceeding the number of medals, records, rainbow jerseys of world champions, national titles of countries of almost all of Europe, scalps of the most prestigious races.
Right in the factory there is a large hall with the most interesting things that have been produced. Unfortunately, the bikes were moved out in 2022 and the plan is to build a separate museum. Unfortunately, concrete steps have not yet been taken. We had a great time with the bikes during our visit, so I share them in the gallery as a memory and thank you for using Bikeradar.com and Cyklonovinky.cz
Contact: http://www.colnago.com/
Address: Viale Brianza 7/9, 20040 Cambiago MI, Italy
album: 282/A. Colnago Italy
Colnago factory in Cambiago
Thanks to my profession, we had the opportunity to visit the production and talk directly with the people involved in development and production. A very powerful experience!
album: 282/B. Colnago Italy
History of the shamrock
1932 - Ernesto Colnago was born as the first son in a farmer's family
1945 - joins the prestigious Gloria bicycle factory, first contact with technology
1951 - A broken leg ended his racing career
1952 - leaves the Gloria company and starts assembling bikes on his own (on 25 m2)
1954 - the official opening of the store and the launch of the Colnago brand
1956 - Ernesto got married, moreover, he became a recognized mechanic of the G.S. Nivea professional team
1957 - sponsors Chlorodont team, Gaston Nencini wins Giro d'Italia, invents fork cold forming technology
1960 - Luigi Arienti wins the road race at the Rome Olympics at Colnago
1964 - Ernesto became the mechanic of the national team for many years
1971 - thanks to the use of new materials, it was possible to build a bike weighing only 5.25 kg for Eddy Merckx and his timepiece record
1975 - built a Mexico frame with a flattened frame tube
1986 - began collaboration with Enzo Ferrari, which brought new materials and technologies
1987 - straight road fork
1989 - the all-carbon C35 model was the first offspring of the Colnago-Ferrari collaboration
1991 - Carbitubo - original frame design with two thinner down tubes instead of a single strong one
1994 - Tony Rominger set a world record in the time trial at Colnago (55 km and 291 m); Ernesto completed and patented the technology of one-piece carbon couplings
1997 - a new Colnago factory was built in Cambiago
2000 - premiere of a limited series of CF1 carbon machines resulting from cooperation with Ferrari
2003 - the road gem C50 is ready for the company's 50th anniversary