Collezione velocipedi e biciclette antiche A. & C. Azzini, Soresina, Italy - Italy - Velo museums - Velo museums - STERBA-BIKE.cz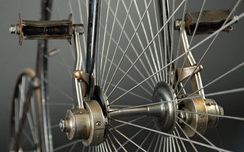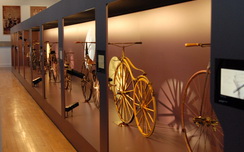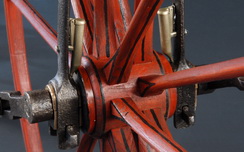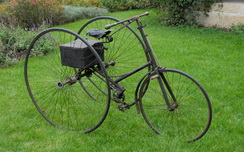 Collezione velocipedi e biciclette antiche A. & C. Azzini, Soresina, Italy
The summer exhibition METAMORFOSI MECCANICA organized at the beginning of June 2019 on the occasion of the famous Giro d'Italia visited also the legendary Vicenzo Nibali (in the photo) was a selection of the collection of historical bicycles "Collezione velocipedi e biciclette antiche A. & C. Azzini"
Photos: A. & C. Azzini
album: 242/A - Collezione A. & C. Azzini
A private museum present 10 main sector with circa 200 bicycle, they cover up the period between 1818 and 1955. There're several typology of partition in order to have a clear image of the evolution of the bicycle. The Museum will be open only in the time table available in Facebook at the page Velocipedi e biciclette antiche collezione privata A & C Azzini and if you won't find a date there you can have a reservation just for you in the weekend simply by keeping in touch in facebbok's page.
Contact: www.velobiciantiche.it
Facebook: https://www.facebook.com/velobiciantiche/
album: 242/B - Collezione A. & C. Azzini