Cicli Nicoletti, Verona - Italy - Italy - Velo museums - Velo museums - STERBA-BIKE.cz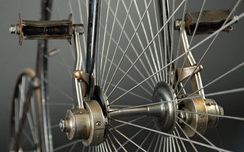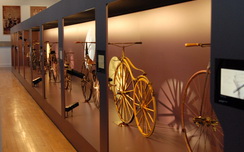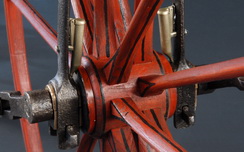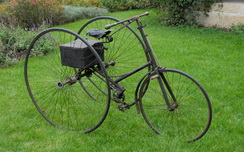 Cicli Nicoletti, Verona - Italy
Fantastic story:
The "Cicli Nicoletti Ettore", the production factory and sale of bicycles, closed several years ago after more than a century of operation. It was active in Verona, especially in the historic Roman Quarter.
On the premises of the store, I have now organized a collection of old bicycles, historic enamel advertising signs, advertising posters, photographs and sports souvenirs and prestigious Campagnolo components.
In the old workshop, reconstructed to the condition as eighty years ago, I perform all maintenance and restoration work on bicycles and materials.
The exhibition and workshop, of which I present a few pictures, are open to anyone who would like to visit them. "
Alfredo Nicoletti
More info: https://asimusei.it/museo/collezione-nicoletti/
Contact Alfredo:  https://www.facebook.com/alfredo.nicoletti.121
album: 271/B - Cicli Nicoletti Ettore