Bicycle Raillway, Smithville – NJ, USA - USA - Velo museums - Velo museums - STERBA-BIKE.cz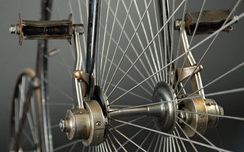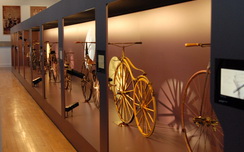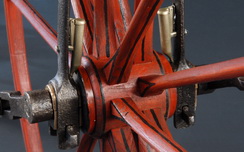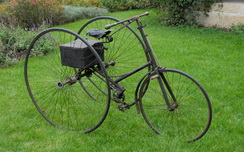 Bicycle Raillway, Smithville – NJ, USA
In 1891, four years after H.B.Smith´s death, Arthur E. Hotchins approached Smith Company officials to discuss plans for the production of his latest invention, an elevated bicycle railroad. A finished prototype served as a test model for bicycle railroads throughout the United States.
The Smith Company agreed to invest in this invention. The company´s mechanics completed the prototypes of the bicycle-like conveyance by the end of 1891 and tested these pedal-powered vehicles on a 200-foot section of track erected at the factory.
Smithville presented an ideal setting to demonstrate the railway. The most direct route between Mt. Holly and Smithvile lay along the creek´s level floodplain, making it possible to built the bicycle railroad on undevelopment land.
During good bussines times, the H.B. Smith Machine Company employed men from Mt. Holly. They walked the two miles to Smithville or took the train, but the station location was not convenient to most of the workers´ houses. This made the construction of the bicycle railway between the towns a practical proposal.
album: 228/A - Smithville museum
The pictures were showed for 27th International Cycling History Conference, Nort Haven, USA, 2016.
album: 228/B - Bicycle Raillway
H.B.Smitha Wood Working Machinery in time.
album: 228/C - H.B.Smith Company
The Future of Transportation: The Bicycle Railway
By Dennis McDonald, Medford, New Jersey – one of article of  27th International Cycling History Conference, Nort Haven, USA, 2016.
album: 228/D Dennis McDonald´s article