Hand-made production - Services - Services - STERBA-BIKE.cz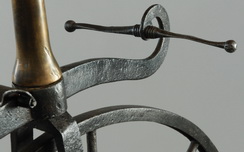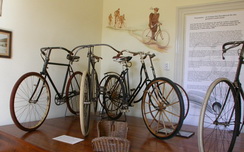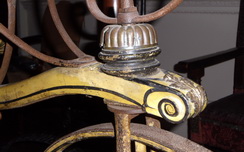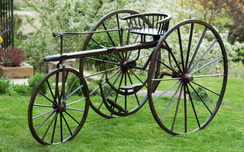 The production of bicycle frames and special racing bicycles has a great tradition in the Štěrba company.
Robert Štěrba began to practice the bicycle frame craft in Switzerland in a specialized workshop. At the beginning of the 1990's, when "steel" frames constructed by classical manual technology experiences their apex, our company led by Robert Štěrba was one of the foremost manufacturers in this country. We constructed bicycles or frames for a number of foremost Czech teams and professional riders. Our machines frequently appeared at the starting lines of world championships and other important races. Many riders won medals on our frames. We cooperated in the production of racing specials for the Author MTB team and, later, for the Author cyclocross team. Experience gained in bicycle geometry was later exploited in the production of an entire brand-name bicycle. Over time, steel was replaced by duralumin and carbon. At the present time, this craft is again coming to the forefront of interest and is frequently sought out by all types of riders for various disciplines.
album: Robert Štěrba workshops