Automoto racing bike, 19?? - Sports and racing bicycles, components / Archive - Sold / Archive - Sold / Archive - STERBA-BIKE.cz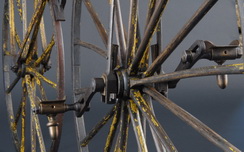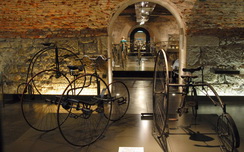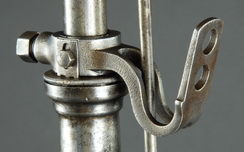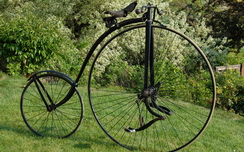 Automoto racing bike, 19??
Description
Automoto racing bike, top quality frame with down tube serving as oil reserve (the brass cap unscrews to fill up down tube with oil) for the chain oiler (missing beak). Original decals, enamel badge, special clover leaf head lugs. Incomplete but the parts with the bike are top quality : Sport Bowden brakes, fine racing wing nuts, period correct hubs with reversible back hub, Laroche Pochois matching wood rims (back rim warped and twisted), top quality Automoto crank set. Rear stays are special, with a reinforcement "line" on the outer side. Fork is different colour paint, possibly changed, possibly not as it is the same as the other Automoto on this site? Incorrect pedals.
Buy
| | |
| --- | --- |
| Price | - |
| Availability | |
| Part number | 7270 |
| Year: | 19?? |