"Veterama 2018" - the biggest jumble sale in Europe - Information mix - Information mix - Information mix - STERBA-BIKE.cz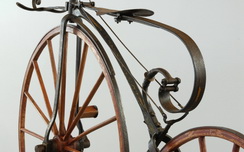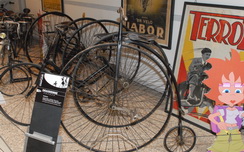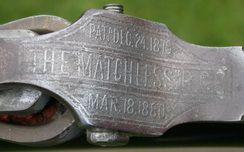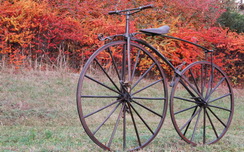 "Veterama 2018" - the biggest jumble sale in Europe
Veterama Mannheim 2018 October 12th, 13th and 14th
Veterama jumble sale in Mannheim is the biggest event in Europe where more than 50.000 visitors saw more than 4.500 sellers from many countries of all the World. Antique cars and modern classics, motorcycles, clubs, interest groups, spare parts, bicycles, models, literature, automobilia, clothing, restoration shops, workshop fitters, coachbuilders, auction houses, tool traders, tyre traders, accessories ...
Address: Maimarktgelände Mannheim
Xaver-Fuhr-Straße 101, 68163 Mannheim
Contakt:  http://www.veterama.de/de/home
Veterama 2018:
album: Mannheim jumble sale 2018
Atmosphere from last year 2017:
album: Veterama 2017
2018 - Our place - STERBA STORE!
Plot 3 place FG3/750 together with VELO CLASIC and the biggest german bicycle museum Deutches Fahrradmuseum in Bad Bruckenau. 
album: Our place 2018
VELO-CLASSIC – still the same place!!! Plot 3 place FG3/750 Contact:  https://velo-classic.de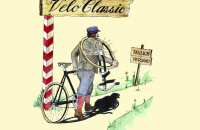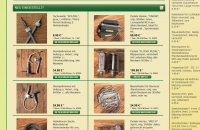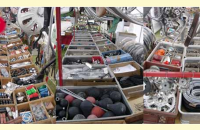 album: VELO-CLASSIC
Many NEW bikes and parts for sale in Mannheim 2018:
Velocipede France- 100% original condition 100%, c.1870
album: Velocipede 1870 France
Children velocipede - France 1869/70
album: Children velocipede
CMC Coventry Special Club 52", original condition - England - 1882
album: CMC Coventry
CMC 1874/75 - 48" rideable - very good condition!
album: CMC 1874/75
Victor Light Roadster 52", Owerman Wheel Co., Chicopee Falls, Mass., USA - 1889
album: Victor
Children High wheel, USA
album: Children high wheel
Early CMC open head tricycle - 1874 
album: CMC open tricycle 1874
Marlborough Club tricycle, Coventry Machinists Co., England – after a year 1890
album: Marlborough Club Tricycle 1890
Tandem tricycle SPARBROOK - England 
album: Tandem Tricycle
Iver Johnson and Co., c.1892/3
album: Iver Johnson
Panneton, France, c.1920
album: Pannetton
Gian Robert, children race bike 24" c.1960/70
album: Gian Robert
Mercier, professionel race machine, France - c.1975
album: Mercier France 1975
Alan dural, Campagnolo Super Record, Italy, c.1985
album: Alan 1985
Cannondale, Campagnolo - c.1992
album: Cannondale 1992
- next race machines 1940 - 80s
Info mix