Ultra-rare Barra alumium tandem of the 1930s - Bicycles / Archive - Sold / Archive - Sold / Archive - STERBA-BIKE.cz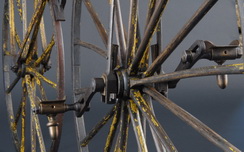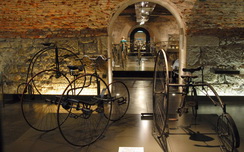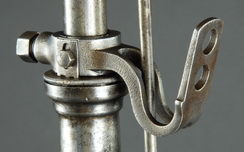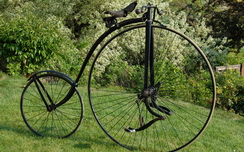 Ultra-rare Barra alumium tandem of the 1930s
Description
Ultra-rare Barra alumium tandem of the 1930s. All original machine, with original Barralumin transfers, all correct parts. Nicola Barra was a genius with a welding torch, he developed on his own a technique for welding aluminium and specialised in super light cyclotouring bikes. There is one Barra tandme in the St Etienne museum, two in private collections, this is the only other one known of. This is truly a fantastic museum piece rather than a bike to be ridden (note in the photos a couple of small cracks at front dropout and seat pillar).
Mr and Mme Barra rode an aluminium tandem similar to this, there is a photo in the book "The Golden Age".
For a pre-war bike, this is a technological tour de force.
Buy
| | |
| --- | --- |
| Price | - |
| Availability | |
| Part number | 278 |
| Year: | c.1930 |