Two bicycles - SET: Phänomen, model Swingrad, c.1936 - Bicycles / Archive - Sold / Archive - Sold / Archive - STERBA-BIKE.cz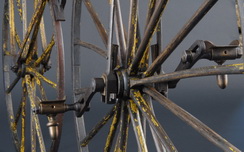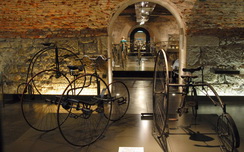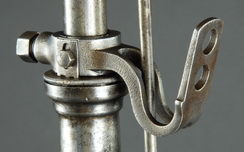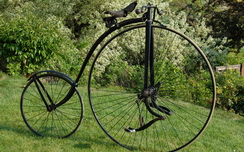 Two bicycles - SET: Phänomen, model Swingrad, c.1936
click on picture to enlarge
- Only a complete set for sale - both bicycles (man model and lady model) at the same time..
- The original advertising catalog especially for the Phanomen Swingrad model going with.
- The original fixed forks are also included with the set of bicycles.
Description
Phenomenon, model Swingrad, circa 1936
 One of largest German bicycle manufacturer, founded in 1888 in Zittau near the Czech border.
 A unique model of a fully sprung wheel with an exceptional original construction for its time.
 The rear wheel is not firmly connected to the frame, the rear struts are missing, the double fork is only attached to the rubber block around the pedal center.
 Thanks to this solution, the tire seems to float behind the wheel, allowing the rider a more comfortable sprung ride.
 It is one of three series-produced sprung wheels in Germany since the interwar period, and the extraordinary technical solution has received widespread recognition and recognition.
 The front suspension fork was available at an additional cost.
 Interesting fact - the rubber blocks are still in good condition after 80 years and the systems on the models shown spring well, as at the time when the swing reigned.
 Both wheels are after an older renovation. For sale including lamps and accessories. Bikes in excellent condition, ready to ride immediately.
Buy
| | |
| --- | --- |
| Price | - |
| Availability | |
| Part number | 520 |
| Year: | c.1936 |