Tricycle Premier, England c.1882 - 84 - Bicycles / Archive - Sold / Archive - Sold / Archive - STERBA-BIKE.cz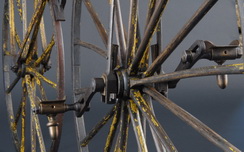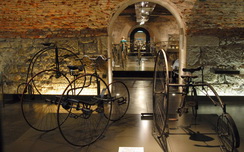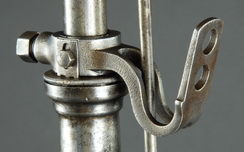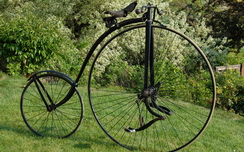 Tricycle Premier, England c.1882 - 84
Description
A very nice england tricycle, probably made by Hillman, Herbert and Cooper in Coventry, England. The machine has adjustable double ball bearings which were patented by company H,H and C. The size back wheels 48" (123 cm) and front wheel has diameter 44 cm.
Generally very rare and nice machine!!!!! 100% original condition. The machine was never been restored!!!! Immediately useable for display museum or for riding. Ready for ride!!!! Fantastic condition, nice original saddle, all parts are correct and original.
Very rare discovery, very rare condition and rare big size.
Nice machine.
If is not "Premier" machine made by Hillman, Herbert and Cooper it is "TYPE Premier". The machine is without serial number and badge. Nice appeal for future!!!
Buy
| | |
| --- | --- |
| Price | - |
| Availability | |
| Part number | 121 |
| Year: | 1882 - 84 |