The biggest jumble sale in Europe "Veterama 2015" - Information mix - Information mix - Information mix - STERBA-BIKE.cz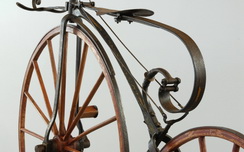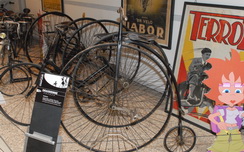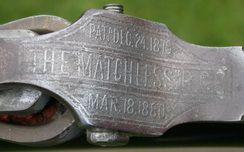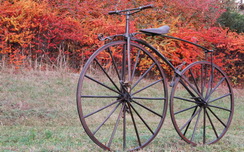 The biggest jumble sale in Europe "Veterama 2015"
Veterama Mannheim 2015 October 9th, 10th and 11th
Veterama jumble sale in Mannheim is the biggest event in Europe where more than 50.000 visitors saw more than 4.500 sellers from many countries of all the World. Antique cars and modern classics, motorcycles, clubs, interest groups, spare parts, bicycles, models, literature, automobilia, clothing, restoration shops, workshop fitters, coachbuilders, auction houses, tool traders, tyre traders, accessories ...
Veterama meeting the volume 2015 was very specific when we speaking about bikes which were offered there. It was big oportunity to buy nice and rare machines. Many and many very early velocipedes, high wheels, rare machines - Bamboo, Hickory, Kangaroo, some tricycles, hard tire safeties and many race bicycles. Offer here was bigger than many collections in museums. Who stayed at home will have new possibilty in second weekend in October 2016.
Contakt:  http://www.veterama.de/de/home
album: Mannheim 2015 I
Where our store every years is:
album: Mannheim 2015 II
Many NEW bikes and parts for Mannheim we showed some days before jumle sale.
album: Mannheim 2015 bikes for sale
Info mix