Retro-direct Man.D´Armes et Cycles - France - Bicycles / Archive - Sold / Archive - Sold / Archive - STERBA-BIKE.cz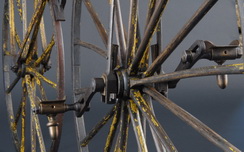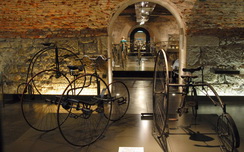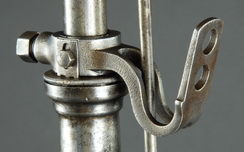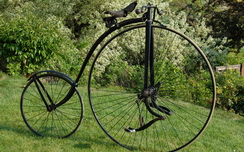 Retro-direct Man.D´Armes et Cycles - France
click on picture to enlarge
The machine is in nice condition. Original nickel on pars and paint was repainted by very skilful hands. Absolutely complete and original bicycle and original red Michelin tyres go with.
Description
The company which name is exactly "Manufacture D´Armes et Cycles de Saint-Etienne" was established at Villeboeuf, Saint-Etienne, on 10 November 1885 by directors Minard and Blachom for the manufacture of sporting guns and bicycles under the "Hirondelle" or "Swallow" trade mark.
The model with retro-direct gear was introduced in 1903. Two gears were obtained by means of two opposing free-wheels with a change of gear being obtained by pedalling in the opposite direction. Continual simplification and quality control saw sales increase to 12.000 a year by 1911. The compyny failed in 1940 as a result of the Second World War.
Buy
| | |
| --- | --- |
| Price | - |
| Availability | |
| Part number | 51 |
| Year: | 1910 circa |