Raleigh "100 Years of Winning" - 1987 - Sports and racing bicycles, components / Archive - Sold / Archive - Sold / Archive - STERBA-BIKE.cz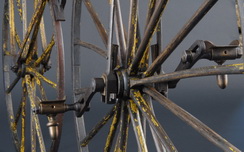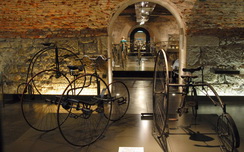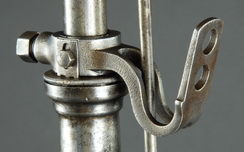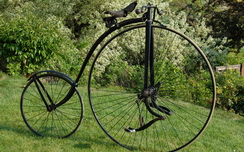 Raleigh "100 Years of Winning" - 1987
Description
The Raleigh Bicycle Company is a bicycle manufacturer originally based in Nottingham, UK. Founded by Woodhead and Angois in 1885, who used Raleigh as their brand name, it is one of the oldest bicycle companies in the world. It became The Raleigh Cycle Company in December 1888, which was registered as a limited liability company in January 1889. From 1921 to 1935 Raleigh also produced motorcycles and three-wheel cars, leading to the formation of the Reliant Company.
Raleigh had a long association with cycle sport. Most notable is the TI-Raleigh team of the 1970s and 1980s. In 1980 Joop Zoetemelk won the Tour de France on a Raleigh. In the mid-1980s the Raleigh team was co-sponsored by Panasonic. In 1984, riding Raleigh-badged bicycles, Team USA scored several impressive victories at the Olympic Games in Los Angeles. The company also supplied bicycles to the French Système U team in the late 1980s where Laurent Fignon lost the 1989 Tour de France to Greg LeMond by 8 seconds.
This bike was made like "Limited Edition" 1887 - 1987. New old stock with group Shimano 105.
Buy
| | |
| --- | --- |
| Price | - |
| Availability | |
| Part number | 7278 |
| Year: | 1987 |