Peugeot early X-frame safety, c.1889/90 - Bicycles / Archive - Sold / Archive - Sold / Archive - STERBA-BIKE.cz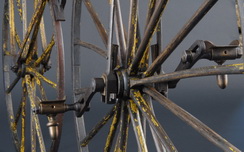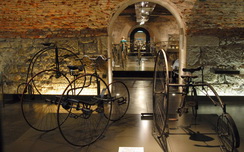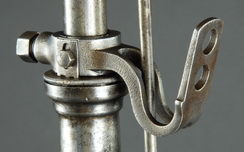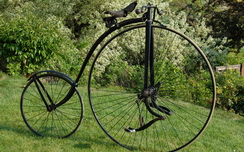 Peugeot early X-frame safety, c.1889/90
click on picture to enlarge
Peugeot was formed in 1810 by brothers Valentingney. It started with foundry work, then the production of quality saws, with the lion as a symbol of quality. In 1876 there was change of name to Lies Fils de Peugeot Fréres. The first bicycle was produced in 1885.
Description
A Peugeot Frérez, Valentigney, Francie - typical very early X frame safety with open head. Nice bike with all original small parts. Wheel size 30" and 30". Frame size 46 cm.
Back wheel is absolutelly OK. Front rim is after small repair and spokes are soft and rim is not absoluelly in line. For display and for people who prefer original condition it is absolutelly OK, but if you need have bike which is useable for riding, new spokes will be necessity.
It is nice and easy restor project.
Buy
| | |
| --- | --- |
| Price | - |
| Availability | |
| Part number | 185 |
| Year: | c.1889/90 |