Ned Passey Collection and Benson VCC Annual Rally, Benson – England - England - Velo museums - Velo museums - STERBA-BIKE.cz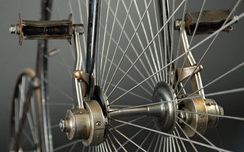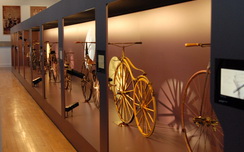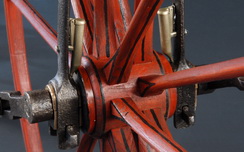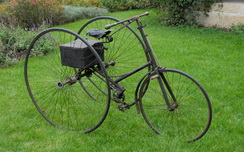 Ned Passey Collection and Benson VCC Annual Rally, Benson – England
The chance rescue of a penny farthing from a scrapheap over 50 years ago has turned the village of Benson into a Mecca for bicycling enthusiasts. Many cyclists and enthusiastics from across the world will bring all manner of pre-1926 bikes to take part in the Benson Veteran Cycle Club Rally.The event was founded in 1960 by the club's life president Ned Passey (was born 1921), after he saved a penny farthing being thrown out by his father.
Over fifty years later, he has built up a personal collection of 450 historic bicycles.
album: 184/B - Ned Passey collection
Annual Benson Vintage Bicycle Rally 
Photos: The Bensington Society
Contact:  http://www.bensington-society.com/#!blank/c1uk0
album: 184/A - Benson VCC Annual Rally
A book Cycles in Colour was written by Robert Wilkinson-Latham in 1997 and many photos there has showed bicycles from collection Mr and Mrs Ned Passey.