Nationales VELO-MUSEUM Helvetia, Brügg b./Biel – Switzerland - Switzerland - Velo museums - Velo museums - STERBA-BIKE.cz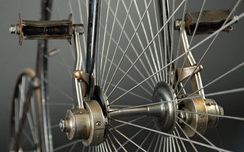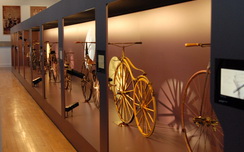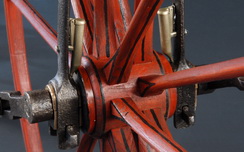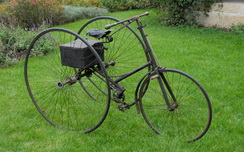 Nationales VELO-MUSEUM Helvetia, Brügg b./Biel – Switzerland
Although the museum has a rather grandiose name, it does not appear to have any kind of government support and seems to be "national" in the sense it is probably the only museum of its kind in the country. Entering the museum brings you to the remarkable world of Herr Edy Arnold, who was present in the former bar of the hotel where you can still have light snacks. In addition to his impressive collection of more than 300 bicycles, he is renowned as a racer on highwheel bikes and there are many photographs, posters and newspaper clippings of his exploits on display.
Contact: http://velomuseum.ch
album: 94/A - Nationales VELO-MUSEUM Helvetia
 The one of many different faces of this museum is collection club or cycling organisation flags.