Museu do Caramulo, Caramulo - Portugal - Portugal - Velo museums - Velo museums - STERBA-BIKE.cz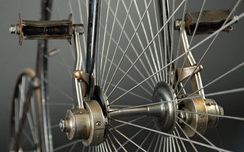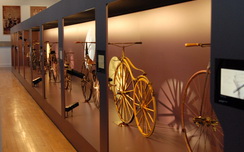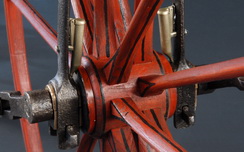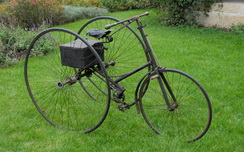 Museu do Caramulo, Caramulo - Portugal
The Car Collection in the Museum Caramulo has additional nice collection of bicycles. The collection has grown ever since and is on show in the museum, because the historic building has fantastic atmosphere.
Contakt:  http://www.museu-caramulo.net/uk/automoveis.shtml
album: 108/A - Museu do Caramulo
Museu do Caramulo (cars and motorcycles) - Portugal
Two brothers, Abel and Joao de Lacerda founded in the 1950's, a unusual museum in a small town called Caramulo, situated on a mountain in the center of Portugal with a luxuriant vegetation overlooking an 80 km valley: the vastest panoramic view of the country.
With the premature death of Abel de Lacerda in 1957, the Fundaçao Abel de Lacerda was created – today Fundaçao Abel e Joao de Lacerda – the institution that runs the Museu do Caramulo, with both buildings for Art and Automobiles, open to the public all year round. More than one million visitors have come to the Museu do Caramulo in its fifty years of existence.
album: 108/B - Museu do Caramulo