Musée des Arts et Métiers – Paris, France - France - Velo museums - Velo museums - STERBA-BIKE.cz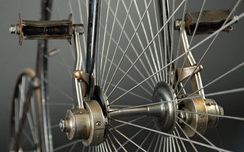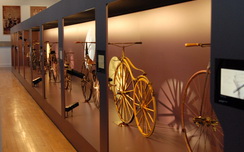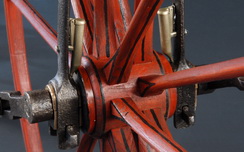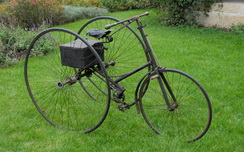 Musée des Arts et Métiers – Paris, France
The Musée des Arts et Métiers (Museum of Arts and Crafts) is a museum in Paris that houses the collection of the Conservatoire National des Arts et Métiers (National Conservatory of Arts and Industry), which was founded in 1794. The museum has over 80,000 objects and 15,000 drawings in its collection, of which about 2,500 are on display in Paris. Though a lot of bicycles from collection of museum are in deposit, we recommend visit this place.
Contakt:  http://www.arts-et-metiers.net/
album: 123/A - Musée des arts et métiers
Motorcycles, cars, airplans and many and many other items.
album: 123/B - Musée des Arts et Métiers
"Jeux de Velos – Exposition 1991/92"
Some pages from book about exhibition with bicycles from collection the Museum Aer et Métiers.