Musée Ateliers des Pionniers, Gallardon - France - France - Velo museums - Velo museums - STERBA-BIKE.cz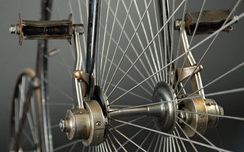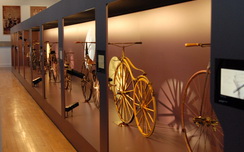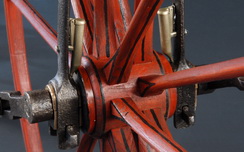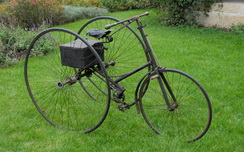 Musée Ateliers des Pionniers, Gallardon - France
A very nice and friendly small private museum not far from Paris. Nice atmosphere and smell there - typical for france museums and velo-moto collection. Many seasonal exhibitions and events are organized there every year.
Address: Place de la gare, 28230 Bailleau-Armenonville, (à proximité de Gallardon), France
Contact: http://www.musee-ateliers-des-pionniers.fr
album: 241/A - Musée Ateliers des Pionniers
Perreaux stream velocipede
The  Perreaux steam velocipede (very often badly called Michaux-Perreaux steam velocipede) was a steam powered velocipede made in France sometime from 1867 to 1871, when a small Louis-Guillaume Perreaux commercial steam engine was attached to a velocipede manufactured iron framed pedal bicycle. It is one of three motorcycles claimed to be the first motorcycle, along with the Roper stream velocipede of 1867 or 1868, and the internal combustion engine Daimler Reitwagen of 1885.  Perreaux continued development of his steam cycle, and exhibited a tricycle version by 1884. According motorcycle historican steam machines are not motorcycles and had went differant way than machines powered by steam.