Michaux et Cie, France – 1868/69 - Bicycles - Bicycles - Bicycles - STERBA-BIKE.cz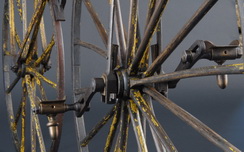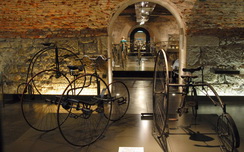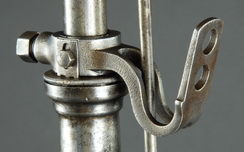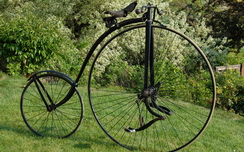 Michaux et Cie, France – 1868/69
click on picture to enlarge
Dozens of original Michaux bicycles are preserved in the world in state museums, private museums and private collections. Currently, this is the only original Michaux specimen for sale.
Origin: imported from Holland for The First Czech bicycle museum - Nové Hrady
Description
Original French velocipede Michaux et Cie. Production number 825. According to the production number, the production date can be determined exactly: August 1868 - April 1869.
Front wheel diameter 103 cm, rear 82 cm.
Very original condition, after old renovation made in Holland National museum VELORAMA, wooden wheels in good condition, maybe even suitable for riding, original Michaux pedals, original wooden grips on the handlebars, original saddle including screws and wing nuts, new imitation leather.
Buy
| | |
| --- | --- |
| Price | 9 900,- € |
| Availability | |
| Part number | 562 |
| Year: | 1868/69 |
| Buy | |
ESHOP / For sale
Archives / Sold