MAHY a familly of cars –EXPO 2021, Gent – Belgium - Belgium - Velo museums - Velo museums - STERBA-BIKE.cz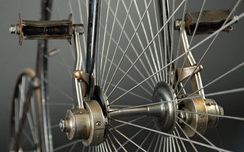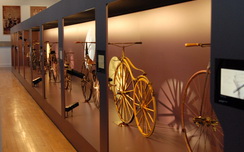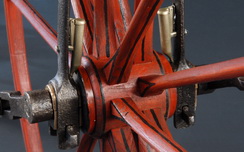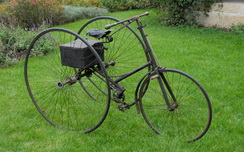 MAHY a familly of cars –EXPO 2021, Gent – Belgium
The tranquil beauty of unique classic cars…
The vintage car collection of the Belgian Mahy family is world-famous. These days, the collection consists of 1100 cars (from 1895 onwards) and is one of the most complete collections of car history in the world. A part of the collection (approx. 400 cars) can be seen in two musea in Belgium. But… most of the collection (called 'The Reserve') is safely stored away in large hangars that are not open to the public. Unique specimens, whose very existence is sometimes no longer suspected. The cars are unrestored and the ambience is unique, almost cerebral. Those who love faded splendour and the beauty of nostalgia fall silent at the sight.
Many bicycle collectors should learn and inspire here.
Contact: https://www.expo-mahy.be/en/
album: 272/A - MAHY collection
You will not find bicycles at the exhibition. You must head to the Musée de l'Auto MAHYMOBILES in Leuze-en-Hainaut. The visit is definitely worth it!
Contact: https://www.mahymobiles.be/Mahymobiles/Home_UK.html
album: 272/B - MAHY collection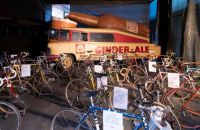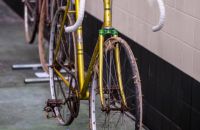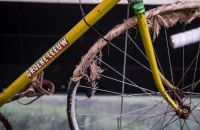 album: 272/C - MAHY collection
Photo book 'Mahy – a Family of Cars'
This photo book gives a glimpse behind the scenes for the first time. Pictures of the most beautiful specimens from this 'legendary' collection of vintage cars together with their stories bring the legend back to life. The photos put a spotlight on a hundred of these vintage cars and their histories? Naked and with backlighting. Together with the story of Mahy. This is really A Family of Cars…
Photos: Wouter Rawoens
Kontakt: https://www.expo-mahy.be/en/book/
album: 272/D - MAHY collection