KOERS Museum of Cycle Racing Roeselare – Belgium - Belgium - Velo museums - Velo museums - STERBA-BIKE.cz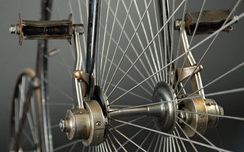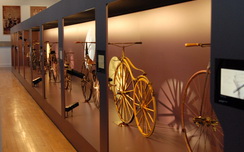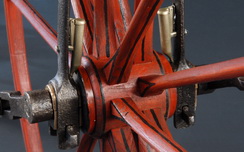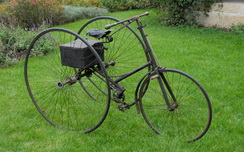 KOERS Museum of Cycle Racing Roeselare – Belgium
The collection consists of three main categories: the (racing) bicycle collection, the cycling sports collection and the documentary collection.
BICYCLE COLLECTION
A defining feature of the museum is the KOERS bicycle collection. Providing a representative view of how cycling and competitive cycling have developed from the early days to the present, the collection of 300-plus bicycles covers a total period of almost 200 years.
Contact: http://www.wielermuseum.be/
album: 270/A - KOERS Museum of Cycle Racing 2021
DOCUMENTARY COLLECTION
The documentary collection covers the period from the late 19th century (the early days of bicycles/competitive cycling) to the present from an international perspective. The documentary collection contains more than 2,400 publications, 180 running metres of magazines and newspapers, 30 running metres of archives and hundreds of thousands of photographs. The KOERS documentary collection is quite unlike the collections of other cycling-related establishments, which is exactly why the collection policy focuses so much on this third category.
album: 270/B - KOERS Museum of Cycle Racing - deposit
Museum before a big reconstruction (photos were taken 2012)
This is a national museum encompassing the entire development of bicycles. The 1981 world champion in road bicycle racing, Freddy Maertens, iwas the curator of the museum to the end of year 2018.
album: 25. National Cycle Museum Roeselare – Belgium
National Cycle Museum Roeselare  - deposit
All pictures we had taken during International Cycling History Conference, Roeselare, Belgium,  24 – 26 May 2012
album: Museum Roeselare - deposit
Contact International Cycling History Conference: http://www.cycling-history.org/
Report about the Conference in Roeselare, 24 – 26 May 2012  (in Germanien language) :
http://www.cycling4fans.de/index.php?id=5745