Joaquim Agostinho museum - Torres Vedras, Portugal - Portugal - Velo museums - Velo museums - STERBA-BIKE.cz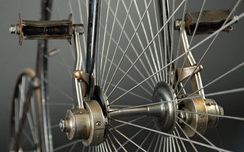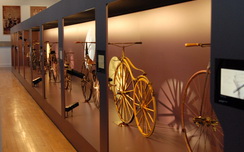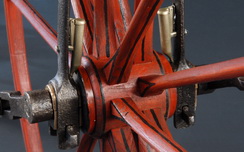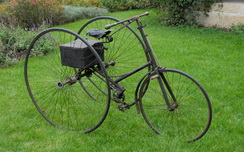 Joaquim Agostinho museum - Torres Vedras, Portugal
The museum will be born in the old facilities of Casa Hipolito (disabled industry in Torres Vedras), particularly in the building that served as a canteen, which is listed as heritage of municipant interest due to its architecture. People participat ICHC 2013 (Internation Cycling History Conference) were first visitors of this musem and the organizer showed their idea to all. They would be happy when the new cycling musem would be open during two years.
album: 107/A - Joaquim Agostinho museum
Joaquim Agostinho - the best portuguese cyclist ever
He participated 13 times in the Tour de France and in 1978 and 1979 he achieved the best result, ranking third.
In 1979, 10 years after his debut in the Tour, Joaquim Agostinho reached the biggest achievement of his career, winning the mythical stage of Alpe d'Huez.
On April 30th 1884, while disputing 5th lap of  X Tour Algarve, Joaquim suffered a head trauma in an accident caused by a dog crossed the road. With the yellow jersey on, he rode his bike again and crossed the finish line with help of two colleagues from team. He had a surgery 10 hours after the accident and stayed in a coma for 10 days, fighting against death, which ultimately defeated him on May 10th 1884.
Video: http://www.youtube.com/watch?v=NNaEOSViNAM