Invitation - Information mix - Information mix - Information mix - STERBA-BIKE.cz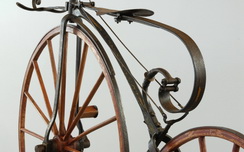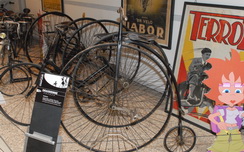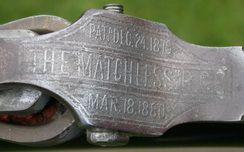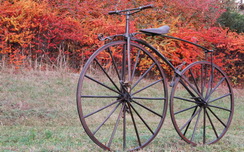 Invitation
Antique Bicycles Day
Boskovštejn 2017, June 17, Czech republic
What:       Meeting, exhibition, swap market, collectors rendez- vous
Program: No races, no schedule, no obligation, just a day full of joy with old bicycles.  
album: Day D
Where:      Boskovštejn castle with one of the most interesting bicycle museum in Europe
Contact:  http://www.muzeumkol.eu/
album: 163/A Boskovštejn Czech rep.
When:       Weekend June 16-18, 2017, day D is June 17
Service:    No registration fee, free parking, free space for the tent, guesthouses in the neighborhood. Limited number of tents for the exhibited bicycles for free         
Partners: 
Robert Štěrba – sterba-bike, Muzeum kol Boskovštejn, Motor Journal, Muzeum cyklistiky Zámek Nové Hrady, Atelier 13 – Advertising Studio, Ondra Huleš – Battaglia cyklonostalgie, Author – Czech bicycle maker
Organiser:         Biczycle Collection – group of enthusiasts
Application:  robin@sterba-kola.cz
album: Illustrative photos
Accomodation
Stay overnight in a car or individual place for tent is not problem direct around castle. New toilets are there and many possibility for food and drink too. A few hotels and camping not far from our event:
Autokemp Veselka www.kempveselka.cz
Penzion Šalamoun www.salamoun.com
Sýpka Jevišovice www.sypkajevisovice.cz
Ubytování u Antlů www.ubytovanijevisovice.wbs.cz
Hotel Čerpací stanice Jevišovice http://csjevisovice.wz.cz
Hotel Choppers Pub www.chopperspub.cz
Exhibitors with registration :

- National Technical Museum Praha – bicycles from thedepository www.ntm.cz

- Robert Štěrba: bicycles and parts you do not know from www.sterba-bike.cz,

- Jiří Uhlíř bicycles from the depository of the Museum Nové Hrady www.nove-hrady.cz

- Ondra Huleš and Gabriel Šíp: the best of The Battaglia ride www.cyklonostalgie.cz

- Dominik Ballet and Patric Joret of France: the most interesting bicycles and parts of their collections

-Motor Journal www.motorjournal.cz

- Jan Králík: bicycles from the private colletion www.jankralik.cz

- Standa Cink and Club Česky lev Plzeň - bikes from exposition 2016 in Západočeské museum

- Jan Klimeš - one of the best collectors race bicycles and brand specialist FAVORIT

- Boleslav Pára and Pavel Eliáš (Liberec technic museum): the best machines from area Liberec, last survived bicycle Slavia, high wheel Kohout and bicycles made by local makerJeschken-Rad

- Deutsche Fahrradmuseum - Bad Brückenau, Germany: Many top bikes from museum plus many items and bicycle for sale or exchange

- Bořivoj Nakládal HISTOVELO MUSEUM: sport and race bicycles 1920 - 1980

- Zdeněk Měsíček - "Mesicek & Co.": maker of high wheels, renovation

- Pert Počepický Velo - moto muzeum - Loket "Včerejší vět" - bicycle, decorative items, many things for sale.

- Andrey Myatiev- Moscow, collector and organizator IVCA 2016

- Standa Hnízdil - privat collection

- next collectors from Slovakia, Hungry, Finland and.......of course the Czech Republic

 
Bicycle museum in Boskovštejn
New bicycle museum was opened in Moravia in the Czech republic during summer 2015. We must to say this museum is classing between 10 TOP museums with bicycles worldwide.
Oldest bicycles, rare machines and posters
On the display you can see many very rare bicycles which are survived one example only around the World. Especially collection suspension safeties (1885 - 1900) or part of museum with wooden bicycles. Many and many posters on the walls are in all rooms and sketch in fantastic atmosphere there.
album: 163/B Museum Boskovštejn
Road and race bicycles
It is very difficult to find collection sport and race bicycles where is many differant derailleurs. There is full development of Campagnolo groups and many race bikes 1950 to 1990 which are top quality. We recognized that someone who prepared this display very good understand race bicycles and long time was looking for very special and expensive modern race bicycles.
album: 163/C Boskovštejn - race bicycles
Evolution of Mountain bike
Everyone knows mountain bike, but from 1990 many factories and brands made systems which is difficult to see now. The fantastic collection showed many differant constructions.
Info mix