Identification safety "IMOERIAL" 1893 - Information mix - Information mix - Information mix - STERBA-BIKE.cz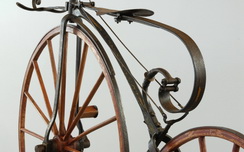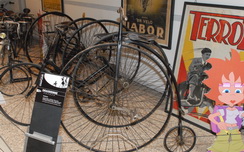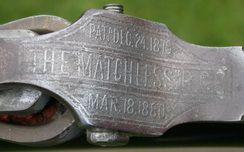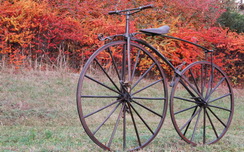 Identification safety "IMOERIAL" 1893
I am looking for information which will be helpfull for identification this machine. I will be happy If someone will be able to help me.
album: Identification US safety
Fakt:
- when I bought this machine, there was small paper with sign "IMPERIAL, CHICAGO 1892"
- this bicycle was really recently moved from the USA to Europe
- original condition, all parts are correct
- serial number is in front part of top frame tube 4099 or 4088
- no parts are with sign or numbers
- the sign "TOURIST" is in middle part of handlebar
album: Identification US safety details
My opinion:
- design of a lot of parts or bike details showed that this machine was probably made in the USA
- the serial numbers over 4000 said that machine was made in big factory
- frame design and parts are from time period 1893 or 1894
Some example simular pneumatic machines made in the USA durin the same period.
album: US safeties 1893/94
Race machines from years 1893 and 1894 were made in the same design as touring machine of course were lighter and made from better material.
album: Racers 1893/94
Conclusion:

Very famous expert and collector of antique bicycles Carey Williams from Chicago wrote:

"…nice Imperial made by Ames and Frost of Chicago in business 1891 - 1900 +   I'll look around to see what I can find out about them...

here is a web site that also has two Imperials

http://collection.rydjor.com/rydcol1.htm

..... attached a few 1890's ads for Ames and Frost

album: Imperial USA

I found Ames and Frost dropped their prices to 100 in 1893 after Pope slashed prices from 125 to 100.......not a smart move in 1893 when the bicycle boom was just taking off."
AMES and FROST COMPANY, 302-4 Wabash Avenue, Chicago, IL, USA
Maker of the "Imperial" model, originaly a solid tyre safety from 1891, continuing production until absorbed by the American Bicycle Co. in 1901 and the Pope Manufacturing Co. in 1904, until 1914. Also the "Magnet" in circa 1896 and the "Arabia", "Arabian", "Argentine", "Progress" and "Sorrento" in circa 1898, from Chicago, Illinois. The lady´s "Imperial" was provided with a Christies dual cushion saddle.
Next post from Carey:"... the interesting one is an article March 1891 in Bearings magazine....announcing the new Imperials made by Ames and Frost Mfg....makers of steel beds etc...."

And two examples from the largest Bicycle House Chas. F. Stokes Mfg. Co. Chicago 1891 and St. Louis Wheels Co.1891:

album: Bearings magazine 1891
1892/93 IMPERIAL WHEELS advertisements AMES & FROST COMPANY
album: 1892/93 AMES & FROST COMPANY
If you have the catalogue Ames & Frost 1892 or 1893 make copy or scan for me, please.
AMES & FROST COMPANY "Imperial" 1893
On the end of time when we try to find the best way how to repair this bike we have decided to show bicycle in absolutelly original condition how was preserved up to the present day. It is really very rare to find original machine in this condition including original air tires.
album: 1893 AMES & FROST COMPANY "Imperial"
The both air tires are showing how these were made and used.
album: 1893 Imperial pneu
Info mix