Hirondelle - Passe Partout - Bicycles / Archive - Sold / Archive - Sold / Archive - STERBA-BIKE.cz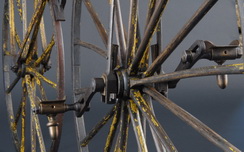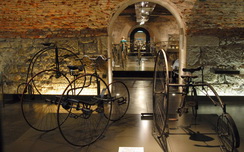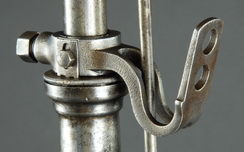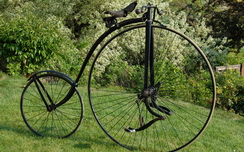 Hirondelle - Passe Partout
Description
Hirondelle machines was made Manufacture d'Armes et Cycles de Saint-Etienne, which was established at Villeboeuf, Saint-Etienne, on 10 November 1885 by director Mimard Blachom and failed in 1940 as a result of the Second World War.
Hirondelle "passe-partout"  tiny frame but full adult bike. The sheet of the catalogue is slightly later, this is one of the early luxe ones which were among the very best quality with all specific Hirondelle parts : brakes, hubs, brake levers, expandable pedals (one slightly broken) with original "etrierd deposé"" toe-clips (leather straps missing), cranks, early model of chainwheel, special handlebar and seatpin specific to this model. Frame number 830397.
It's  a really beautiful bike but needs complete restoration.
Buy
| | |
| --- | --- |
| Price | - |
| Availability | |
| Part number | 35 |
| Year: | 1915 circa |