High Wheel Bicycle OSPREY – F.W. Bagshaw, 1878 - Information mix - Information mix - Information mix - STERBA-BIKE.cz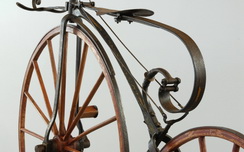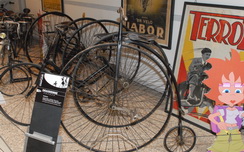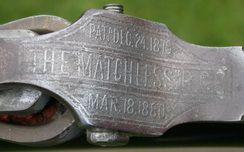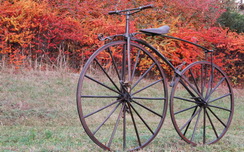 High Wheel Bicycle OSPREY – F.W. Bagshaw, 1878
This high wheel was made in Sheffielf – England for the Paris Wold´s Fair, 1878. It has silver plated fittings and it is rumoured that it was made for the Tsar of Russia.
In the photograph, Frank Roper is shown holding the bicycle in 1935. Mr. Roper had a blok of eight shops all selling cycles and later motorcycle parts on London Road, Sheffield.
The bicycle was later acquired by Mr. Barrett in the 1960s, by then it was in a very poor condition and required the restoration of missing and corroded parts.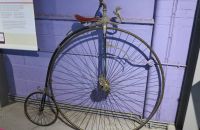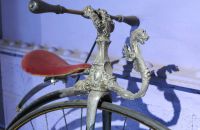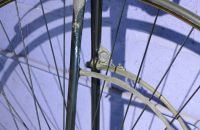 Photo: Jiři Mewald
Contact: http://www.simt.co.uk/kelham-island-museum
Kelham Island Museum , Shiffield - England
album: 227/B Kelham Island Museum
Info mix