Gnome Rhone ladies bike - Bicycles / Archive - Sold / Archive - Sold / Archive - STERBA-BIKE.cz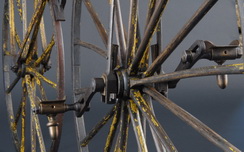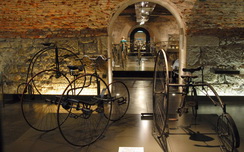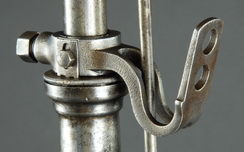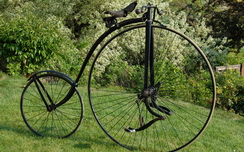 Gnome Rhone ladies bike
Description
Gnome Rhone ladies bike, aluminium and steel frame. Gnome Rhone was an aviation company that also produced very beautiful innovative motorbikes and bikes using aircraft technology.
Nice complete bike with Gnome Rhone stamped GR wide alloy mudguards, alloy chainguard, alloy stem (whirling propeller emblem). Very beautiful Gnome Rhone brazed-on alloy brakes. Gnome Rhone forged alloy cranks with alloy chainring. Simplex derailleur, nice alloy carrier, nice alloy lights (back light space age design...) and reflector. Nice alloy bars and brake levers. Correct GNome Rhone badges. Alloy pedals. Will restore beautifully with all the alloy parts polished up, this is a bike in good condition that hasn't had a lot of use.
Very well designed bike, more reliable and solid than the more sophisticated but very fragile Caminade bikes.
Buy
| | |
| --- | --- |
| Price | - |
| Availability | |
| Part number | 38 |
| Year: | 1940 circa |