Domaine de Sceaux – Paris, France - France - Velo museums - Velo museums - STERBA-BIKE.cz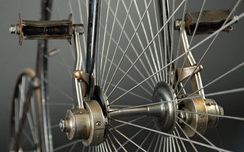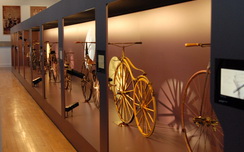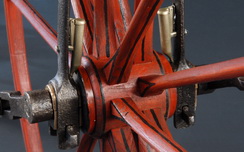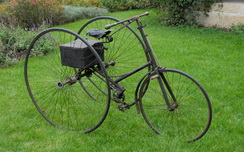 Domaine de Sceaux – Paris, France
One of very important collections is saved in nice chateau in Paris. The name Robert Grandseigne (Le Havre 1885 – Paris 1961) is not very well known in connection with bicycles, but can be found in the aeronautical literature. He was present at the beginning of aviation, assisted Blériot when he flew over the English Channel, was famous for flying over Paris at night in 1911 and worked in the aviation industry all his life. He loved technology and was one of the first bicycle collectors. He constructed a travelling museum called "Crazy Rides" and travelled around various places with it, frequently "Finish Line" cities for the Tour de France. After he died, his wife donated the whole collection to the "Musée de ľlle de France" in Sceaux State Castle in Paris. This was in 1964. Since then, the bicycles haven't been exhibited for the public. So no one could see them. A number of well-known experts tried to gain access to the depositories and document the bicycles, but were mostly unsuccessful. Last year's 100th anniversary of the Tour de France changed the official stance and three machines were exhibited.
Contact:  http://domaine-de-sceaux.hauts-de-seine.net/english-section/
album: 146/A - Domaine de Sceaux, Paris, France
Sceaux deposit:
During our visit, we also managed to get into the depositories and could see the whole collection.
album: 146/B - Domaine de Sceaux, Paris, France
Original catalogue Grandseigne collection´s from 1936.