Collector's caprices "PART 2" – postcards - Information mix - Information mix - Information mix - STERBA-BIKE.cz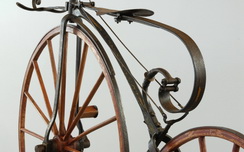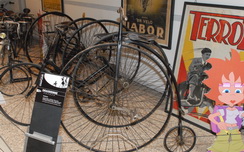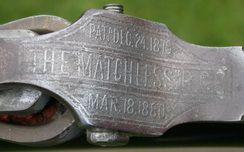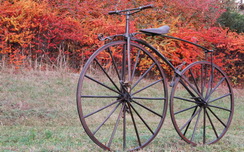 Collector's caprices "PART 2" – postcards
The history of postcards began with a great many acts and events and it is difficult to specify the exact date of their emergence. Postcards had a complicated beginning over 15 years, from 1870 to 1885. However, real postcards emerged only with gradual developments and changes in the appearance of correspondence cards, which were proposed for sale and postal operations for the first time in the world in this country in the context of Austrian-Hungarian Empire on 1 October 1869.
Germany was the first other country to adopt this idea in the following year, and was rapidly followed by other countries. Correspondence cards with various imprints soon began to appear – including depictions of goods for sale, decorations around the edge, etc. It is still not clear by whom and where the first picture was printed on a correspondence card; however, we do know that this occurred sometime during 1870.
The golden age of postcards, also called the "classical period", occurred after 1896 and lasted until approximately 1905. Postcards were especially useful in areas where a boring official-looking card was not suitable. In correspondence between lovers, for mutual well-wishing and for congratulations.
Genre postcards with bicycles were quite popular, but were rarely used compared to local views and are thus very rare. For clarity and greater interest, they can be divided into several groups:
1.       LITHOGRAPHS
After 1890, lithographic postcards became very popular, particularly for their decorativeness. Collotype, letterpress and other techniques were used. Lithographic pictures, which often depicted several scenes with drawn-in motifs and graphically modified writing, are among the most decorative.
album: Postcards - LITHOGRAPHS
2.       ADVERTISING AND COMPANY PROMOTION
Additional texts with advertising for sale of certain goods were among the main driving forces that contributed to the massive popularity and spreading of postcards.
album: Postcards - ADVERTISING AND COMPANY PROMOTION
3.       HIGH-WHEEL BICYCLES
Postcards depicting high-wheel bicycles can be considered to be the true gems of the postcard world.
album: Postcards - ADVERTISING AND COMPANY PROMOTION
4.       CHRISTMAS
album: Postcards - CHRISTMAS
5.       EASTER
album: Postcards - EASTER
6.       ANIMALS AND PETS
album: Postcards - ANIMALS AND PETS
7.       IN LOVE AND LOVING
Lithographic postcards with motifs of love were ideal for lovers' messages, declarations of love, greetings and all kinds of amorous notes. Thus, beautiful works of art were created, which still belong among the most romantic that can be imagined, especially when combined with lithography.
album: Postcards - IN LOVE AND LOVING
8.        JOKES AND GAGS
Amusing phrases or whole jokes appeared right from the beginning. Postcards printed in England were unique and frequently included harsh or black humour.
album: Postcards - JOKES AND GAGS
9.       ARTISTIC
A number of postcards do not fall into conventional classifications and their creators – artists attempted to cram pictures, frequently including large original paintings, into the tiny space available. This is true both of the subjects and of the techniques employed.
album: Postcards - ARTISTIC
10.       COLLECTORS' ITEMS
Frequently, even wood instead of paper was used as the basic material.
album: Postcards - COLLECTORS' ITEMS
11.       SETS
A great many special post-cards were issued with slight alterations or even intentionally in whole series. This is a very gratifying type of collectors' material to the present day.
album: Postcards - SETS
12.   MODERN ART
The development of the bicycle and of postcards frequently overlapped and intermingled. A great many works of art appeared in reduced form on postcards. And this continues to the present day.
album: Postcards - MODERN ART
Info mix