ČKV 1880 - Czech Velocipedists' Club 1880 and "Prague's MILE 2015" - Information mix - Information mix - Information mix - STERBA-BIKE.cz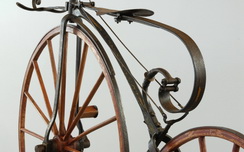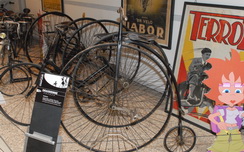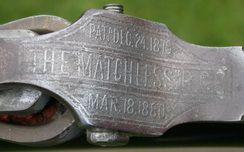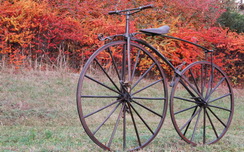 ČKV 1880 - Czech Velocipedists' Club 1880 and "Prague's MILE 2015"
November 16, 1880 was a date of fundamental importance; on that day, the factory of Jan Kohout was the scene of a gathering of a number of young men who became enthralled riding high-wheel bicycles and decided to establish the Velocipedists' Club. Its founding is dated to that day, although it received official approval on January 2, 1881.  The founding meeting with 23 members present was held in February of 1881. Jindřich Cífka was elected as its first chairman. It was the first club in Bohemia and the second in Austro-Hungary. 
album: ČKV 1880 - Overview
The club's activities slowly settled down and were limited to outings and trips after 1894. The club retained this atmosphere throughout the first half of the 20th century. Following the Communist coup in 1948, it just lingered on until it was involuntarily incorporated into the single sports organization, the Czechoslovak Federation of Physical Training (CFPT) in the mid-1950's. The club archive was stored away in a forgotten cupboard of the gymnasium in Smíchov.  There it remained forgotten for forty years.
Purely by accident, it was discovered by Mrs. Libuše Máchová, a former archivist.  She happened to hand it over to Jan Bejšovec in 1992. Thus, the documents mapping the activities of the club from its founding to its disintegration found their way into the right hands. Logically, this led to renewal of the activities if the Czech Velocipedists' Club in 1993. Jan Bejšovec was elected Chairman and held this position for 17 years. This is a record election period in the entire history of the club.
Photos from event in Prague 2015
album: ČKV 1880 and "Prague's MILE 2015"
The modern activities of the club in themselves would warrant a separate publication. Strict rules were valid from 1880 to 2015 November 7th. These applied to the Prague Mile ... being a Male only event BUT ... Check out the photos ... the supposedly you will find gent with the black handlebar moustache and black goatie beard ... is a Lady !!!! She is one part of provocative couple from Brno very well known to the club chairman and many other members. It is very fundamental break point for club rules, for the Club and especialy for club future.
Tony Pickering, my friend, wise and nice man, bicycle expert and member of VCC and the UK Pickwick Bicycle Club said: " Dressing as a man, I assume was a joke ... Little sad really to disobey the Club Rules founded in 1880, around the time the UK Pickwick Bicycle Club was formed which is strictly an ALL male gathering ... Sorry but I consider that lady and her friend brought this unique event down to a comedy level ... Bad Joke'
Prague's MILE race 2015
album: Prague's MILE 2015
Horrible sad moment for our Club!!!!
Info mix