Centrum Ronde de van Vlaanderen, Oudenaarde, Belgium - Belgium - Velo museums - Velo museums - STERBA-BIKE.cz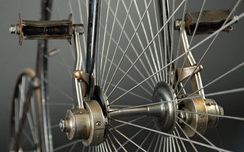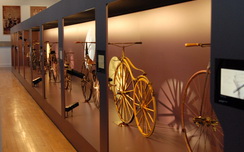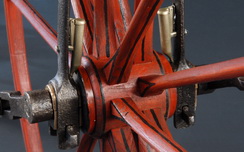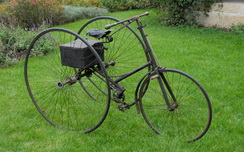 Centrum Ronde de van Vlaanderen, Oudenaarde, Belgium
It is not typical bicycle museum - it is museum about history very famous bicycle race - Tour of Flanders.
You can experience and win the Tour of Flanders in the reality museum at the ground floor of the Centre Ronde van Vlaanderen. The reality museum uses the richness of the archives of the newspapers 'Het Nieuwsblad' and 'Het Volk', the archives of the broadcasting companies 'VRT' and 'Sporza' and archives of many Flemish collectors.
Contakt:  http://www.crvv.be/en
album: 42/A - Centrum Ronde de van Vlaanderen, Belgium
A small photogalery from 2011 when was a special oportunity to meet here with a very popular racer and profesional world champion Freddy Maertens
album: 42/B - Centrum Ronde de van Vlaanderen, Belgium
Retro Ronde (van Vlaanderen)
The Centre Ronde van Vlaanderen with people around museum organize bicycle meeting and ride "Retro Ronde". A lot of fascinating Picture from 2007 to 2011 years with nice atmosphere are on webside by photographers Marc Demoor, Liesbeth Dewaele, Koen Degroote nebo Jesse Willems.
More: http://www.crvv.be/en/museum/activities/retroronde